4 Things to Know Before You Invest on Your Fitness Equipment
Today, in fitness market, the maximum demand for fitness equipment can be zeroed on the aerobic and resistance exercise devices because they let you exercise with natural body movements, and target particular zones of physical activity. You would probably see a proform treadmill in most of the gyms, but there are very few who actually know the benefits and best usage facts in details. People with range-of-motion limitations or special requirements might get benefit from other kinds of fitness devices. Thus, it is important to buy the right fitness equipment rather than going by the market hype and purchase any of the kind.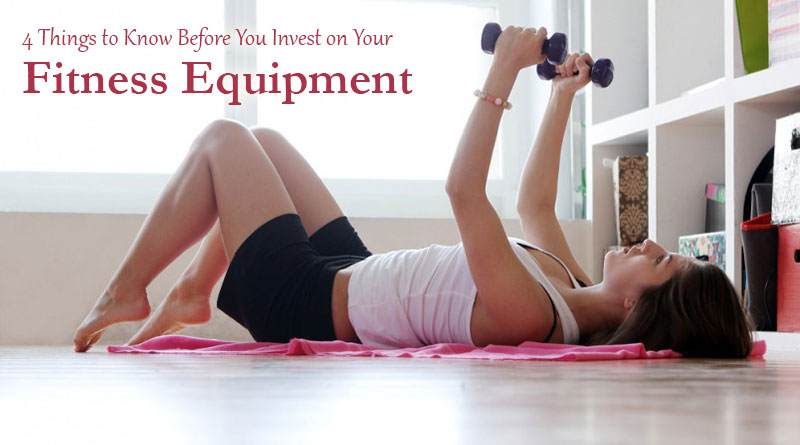 Here we shall talk about some fitness equipment and some important facts that you should know while investing on them –
Treadmill – This is one of the most popular fitness machines that claim to burn maximum calories. The slick platform is meant to be your running ground and you can control the speed of the walking belt with electronic set ups. Both manual and motorized treadmills are good; but before buying check out the pros and cons of both. The later one helps you to track and direct your workouts as the in-built gadgets include heart rate sensors,pulse meters, amount of calories burnt. Make sure to check the motor, belt and electronic set ups before buying a treadmill.
Free Weights – These fitness equipment gained popularity owing to its versatility. You get numerous varieties, dumbbells and barbells being the most used ones for a full-body resistance workout. You would need to exert more body weight coordination to work with free weights, thereby increasing your functional fitness and involving exercises that are almost the same as natural body movements. Athletes use these to gain momentum in sports specific movements. With free weights you can enhance the compound muscle movements, working intensively on muscle tissues.
Elliptical Trainers – Whenever you open a gym ad, the first image would probably be a Horizon Elliptical or may be some other model of this category. Work out regime is believed to be incomplete without these machines. This is basically a strength machine that uses stack of weights, gears, pulleys, cams and cables for resistance exercise. An elliptical guide you body movement and thus increase the bone density as well. The beginners can greatly benefit from this machine and later focus on bodybuilding or weight training. Falling under the category of selectorized strength machines, these trainers are also beneficial for people who are looking forward to ease injury pains and control joint articulations.
Pull Up Bar – You can do many basic gymnastic exercises with these bars and these fitness items can be readily kept at home gyms too. People can even get these pull up bars installed at doorways, archway or along the part of a wall where the actions can be done properly. Pull up bars can be replaced by resistance bands if needed or these can also help in doing exercises on pull ups better.
These are the basic fitness items you would need for a start up exercise session; these can also be installed in a home gym conveniently. Check the quality of the product and warranty papers while you make the deal.