Witch and Cat Sitting on a Tree – Halloween Pumpkin Carving Stencil
Our scary witch pumpkin carving stencils are very popular, but we decided to give the scary ones a break. Literally – a break! This witch calls down the hunt and takes a break relaxing on a tree branch with its trusted companion, a black cat, watching the Halloween moon shine brightly.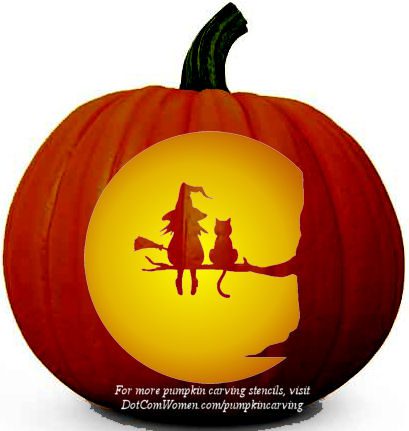 Give your Halloween pumpkins a cute twist with this pretty Witch and Cat pattern. Rest for a while and gaze at the lovely moon! Before long, the witch will take off with the cat on its broom and you will be busy planning spooky surprises for the night.
Download the "Witch and Cat Sitting on a Tree" Halloween Pumpkin Carving Stencil