Styrofoam Pumpkins: Fall/Thanksgiving Craft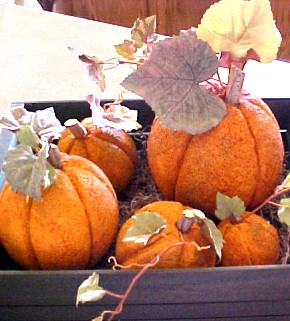 Make pretty pumpkins from styrofoam balls complete with branches and leaves. Group several various-sized together to make a stunning centerpiece for your Thanksgiving dinner table or use in different nooks and corners to add a touch of 'fall decor' to your home.
They are great for giving as gifts too!
Materials needed:
1. Different size styrofoam balls
2. Acrylic Paints: acrylic terra cotta dark goldenrod mystic green
3. Makeup sponges
4. 1 stick, large about the size of your finger
5. Fall leaves
6. Yarn
Directions:
1. Take the yarn and mark the "wedges" in your ball.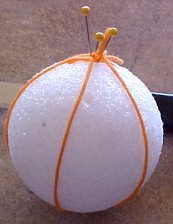 2. Cut a light cut along the yarn.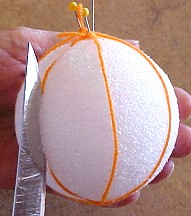 3. Press knife to the side of the cut to round off the wedge.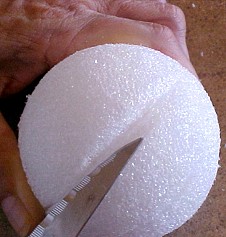 Project by Karen Gaines