Tips for Planning a Wedding without Stress
It is a no-brainer that any wedding planning is a session full of stress. Not many couples usually want to go through such stress especially if they have health challenges, which can be affected. According to wedding planning – wedding.com website, the use of various tips to keep stress at bay during this period is crucial. For better understanding, this article will highlight some of the best.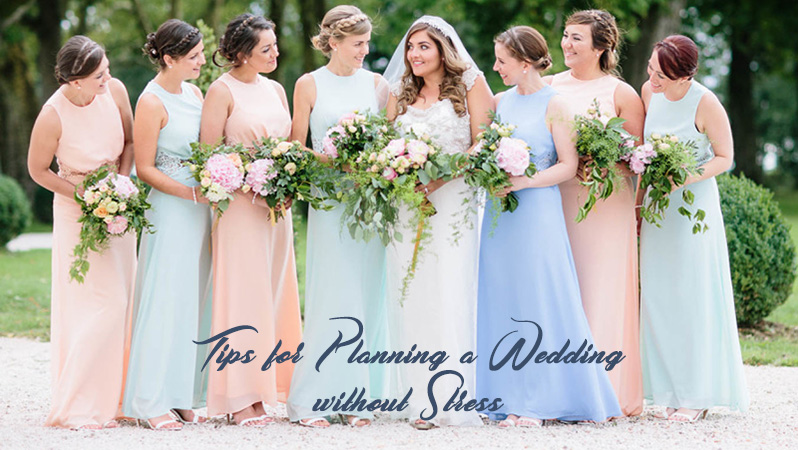 Using a Wedding Planner
A wedding planner takes care of most of the logistics in a wedding for a fee. They do all the difficult tasks like chasing the vendors and ensuring they meet the set timelines. Therefore, the bride and the groom can have more time to handle sensitive issues like their attire and guest invitations. Using a wedding planner is the ultimate way to relieve you of most of the stress before a wedding and allow you to have the time to enjoy it.
Learn from Others
If you have friends and relatives who have already had a wedding, it is advisable to learn from them. Ask them to share their wedding experiences especially of the parts that were more stressful. It will give you an opportunity to do what they missed and avoid any forthcoming disaster. Further, you may have attended some weddings in the past, and you can figure out the parts that had challenges and look for solutions earlier. Some online platforms like YouTube can give ideas on areas with challenges and what people ought to do.
Consider Using One Location for All
The logistics of moving from one venue to another will always be tough. The problems can occur in transport, setup and anything else. However, the bride and the groom can have an easy time if they consider using the same venue for the service, reception and even accommodations if need be. Hotels and resorts are the best options when it comes to getting a one for all location for your wedding. The hotel manager can assist in overseeing the setup and food services, which are part of most of the challenges and stress.
Avoid Many Free Things and Services
A free venue, free transport vehicles or free arrangement may disappoint at the last minute. Apart from lack of commitment unless they are people you trust, they rarely perform to the expectations. If you are on a tight budget, lower the standard or the wedding cost and consider paying for the most crucial parts of a wedding. The free services and any other things must have a supervisor who is well organized to oversee them.
Do Not Go Down with Stress
Even when you allocate all your time to the wedding, the time will hardly be enough. Therefore, it is crucial to allocate some time for other things away from wedding plans. The best thing is to go out with friends and have fun. Taking part in a sport or finding some time to exercise is a better way to ease the tension created by wedding plans.
With the above tips, any bride or groom is expected to enjoy their wedding at the end of the day without failures and stress.