How to Organise a Hen Party with a Difference
Trying to organise a hen party can be tricky, but making sure that it stands out from the rest can be even more so. Here's how to do it:
You're at that age now where hen parties are becoming more of a common occurrence than regular nights out. While this is great, it does mean that all your hen parties can mould into one unless they're particularly memorable.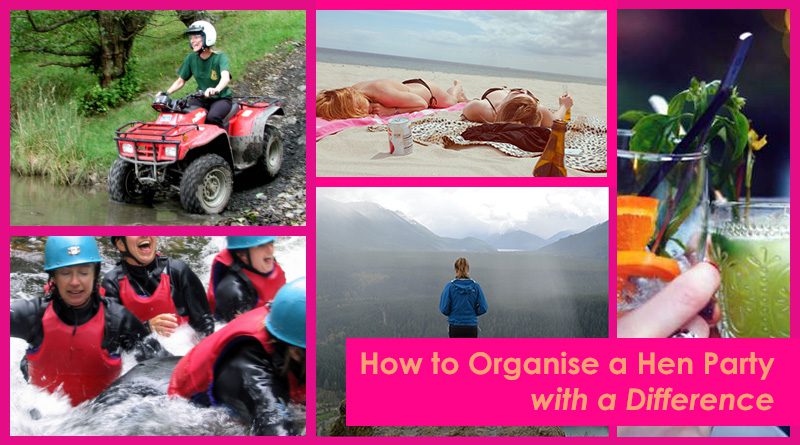 But you want the good memories, the laughs, the jokes, the adventures! You don't want a hen do that's remembered by the time that Samantha was sick on the kebab van.
How do you go about finding something that provides you with this kind of memories?
Forget Traditional!
Who wants to go for a spa day followed by a night out on town? It's been done to death. In fact, I bet you've done three already this year! Forget about facials, boozy cocktails and half-hearted strippers and focus your attention on something completely different.
By getting away from what everyone else is doing, you'll already separate this hen do in their minds.
Be Adventurous
Being separate isn't enough though is it? You want this hen do to be remembered for being epic. So that means putting together a hen party package that blows everyone out of the water.
Now, you have a couple of options here. You could go down the highly expensive, all-inclusive trip away or a weekend of sin in Las Vegas, but chances are not everyone will be able to afford or even make these trips.
How about something more affordable and even more awesome? "What could that possibly be" I hear you scream in earnest… an adventure weekend in Wales! No, no, I haven't lost my mind bear with me and I'll explain.
Pushing Boundaries
Even if most of the girls going are very prissy, an adventure weekend is definitely the way to go. Why? Because they will always remember it as they time they pushed themselves further than ever before and came away smiling ear-to-ear.
That brings me nicely to the next point. It's fun! Like the heart-pounding, grin-inducing, laugh out loud kind of fun that's so rarely found doing the same old things.
You really will come away smiling and with memories that are incredibly awesome and, most importantly, individual to that hen do! It doesn't matter if you decided to take the girls rock climbing, get muddy on quad bikes or feel the raw power of shooting a 12 gauge shotgun at orange discs – whatever activity you do, you're sure to have a great time.
Great Photos
Let's face it, everything gets back to social media one way or another.
You probably have hundreds, possibly thousands, of photos of you on normal nights out. Wouldn't you like to throw something different in the works and have some of you leaping off cliffs into a natural pools of water or navigating a kayak? Not only will these be brilliant photos that'll probably get a million likes on Instagram, but they'll also pop out at you when flicking back through your photos – unlike those other three hen nights.
Go Drinking After
Who says that you can't have your cake and eat it? After you've had all the excitement you think you could have possibly managed – why not hit the town? We may have said about going against tradition, but you can't let a girl get married without having a big, boozy celebration!
Both Cardiff and Swansea have awesome nightlife that's perfect for a hen do. Whether you want to get dressed up in your glad rags or fancy dress, these cities will cater to your night out perfectly.
About the Author –Adventure Britainis an award winning company specialising in providing outstanding adventure experiences. If you're looking for all-inclusive hen party packages that offer something different from the rest, then talk to Adventure Britain today.