Dress Up Like A Desi Bridesmaid For Indian Wedding
Weddings are a great way to understand other cultures, because they are one such platform that let others know about the vibrancy and traditions of other cultures. Indian weddings have always been known for their grandeur and pomp. Color palette remains the major attraction of an Indian wedding apart from delicious food and excellent decorations. Everything about an Indian wedding speaks of richness, luxury, celebration, glitter, etc. but the focus still remains on the bride and the groom.
I have been living outside India for a very long time, but I do have some of my friends and relatives living in the land of cultural diversity. I hardly get a chance now to attend an Indian wedding, but every time I get one I get super excited even with the idea of attending a grand event. But there is one thing that puts an end to my excitement and it's the dilemma of what to wear to an Indian wedding?
I am aware of the fact that Indian fashion is so diverse and there can be numerous options like a designer saree from JabongWorld to wear for a grand event like Indian wedding. But my dilemma is to wear something that will not only make me look gorgeous but also go in sync with the traditional Indian values and culture.
After so much of head crunching and confusion, I went straight to one of Indian friend's place and discussed how desperately I wish to be a desi bridesmaid for that Indian wedding. Voila!! And she came up with the plethora of solutions for me. I never knew there is so much to wear in ethnic Indian closet that can actually make me go from a girl next door to a diva in the palace. So, here I am listing my favorites from the options she shared with me and will also let you know what I choose finally to adore my silhouette for my friends Indian wedding at the end, once you finish reading our mini Indian weddings bridesmaids style guide:
Indian Sarees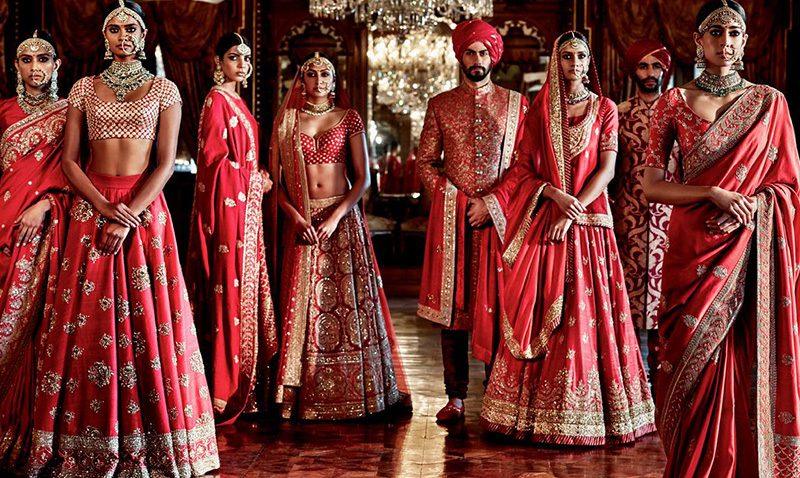 If you are heading for the Indian style wedding of your close friend, then what can be a better option than traditional Indian saree. The whole nine yards of sheer sophistication and charm is all you need to look your ethnic best. You can choose from free flowing chiffon and georgette to suave cotton and silk sarees for adding that Indian regional touch to your attire.
A bright colored saree with matching blouse and some traditional Indian jewelry is enough to complete your desi bridesmaid look. If you are heading for day wedding then choose pastel colors as they look soft during soothing summer sun and also make you look graceful. If tying a saree is a problem with you, then worry not you can even buy a ready to wear saree or a lehengasaree which you just need to put on like a skirt and you are ready to go. You can shop for exclusive designer sarees at Jabongworld.com to start your bridesmaid shopping.
Indian SalwarKameez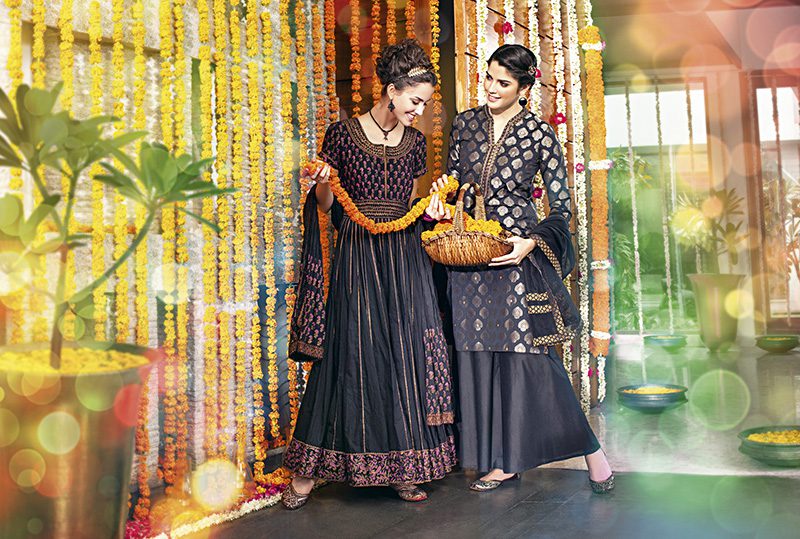 If you are not willing to experiment with mighty saree then easy to wear and extremely gorgeous salwarkameez can come to your rescue. This embroidered, embellished, printed kurta and a bottom combo completed with a nice dupatta is a must have for any Indian wedding. Salwarkameez has always been considered synonymous to Indian tradition as women in that region have been wearing this attire for ages and it represents comfort blended with style for them.
Nicely embroidered cotton kameez with contrast colored Patiala salwar and phulkari embroidered kurta is sure to make you stand out among others in the wedding. Go for bright yellow, red, maroon and pink colors for night weddings. Make sure you wear your favorite pair of heels, carry a nice clutch and wear Indian jhumkis to finish off your look.
Indian Lehenga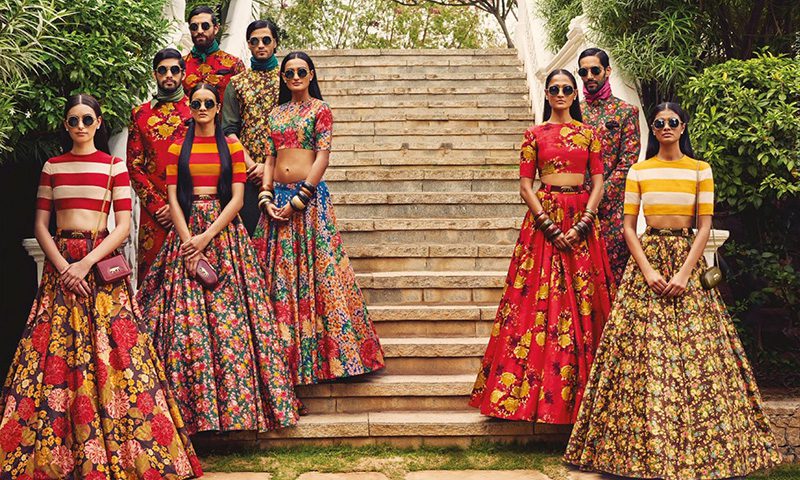 I know that lehenga belongs to bride, but why should bridesmaid stay far behind. Of course you cannot wear a lehenga as lavish a bride but what about plain lehenga in net or chiffon with brocade border, brocade blouse and same net or chiffon dupatta with heavy border. This kind of light weight lehenga is sure to up your style quotient in Indian wedding. Go for deep cut style choli adorned with colorful tassels and hangings for spectacular look. You can wear a maangtikka, heavy ear rings and colorful bangles to complete your ethnic Indian attire for a wedding.
While these three are the prominent choices for achieving that perfect ethnic Indian bridesmaid look, you can still look for options among heavy anarkali style suits, embroidered kurtis, stylish indo-western dresses and a lot more.
You must be wondering what I chose for my friends' wedding, well I decided to wear a black and golden colored saree with golden colored peep toes, black bangles and antic gold ear rings. I managed to caught decent attention during the wedding and handling a saree was not that difficult either.
So, the nest time you got invited to any Indian wedding, am sure you will not spend hours thinking about what to wear the way I did and will make a quick choice among these options.