3 Amazing Stories of Weddings and Lottery Luck
Can you think of a better moment to get married than after scooping a lottery jackpot? This is what happened to the couples we are going to tell you about. Their heartwarming stories will remind you that the most important thing about a wedding is making a statement about love. Even after becoming millionaires, love proved to be the most valuable thing in their lives. We hope that their stories will give you a bit of inspiration for your special day, not in terms of venues, decorations, or wedding favors, but in terms of spirit.
1. Tony and Deb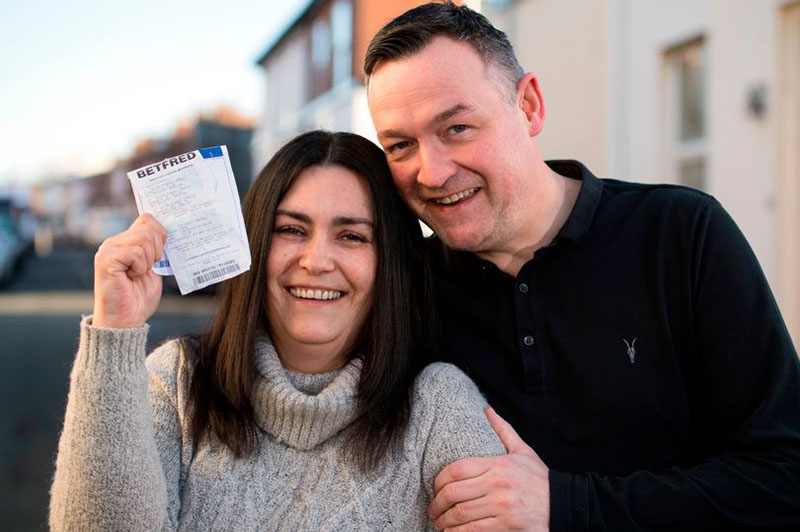 Tony Pearce, 66, and Deb Gellatly, 58, had been engaged for over 30 years before they finally made it official in 2017. While there was no doubt in their minds that they wanted to spend their entire lives together, there were many other things keeping them from organizing the actual wedding. Tony and Deb worked hard for their entire lives and in 2016, they went through a very difficult period when Tony had a heart attack. While his health got better, their finances were running out, which put the wedding off indefinitely. But then, something completely unexpected happened. They won £1,000,000 in the UK Lotto, which meant that they could finally put a stop to the recession plan they had instated. The first thing they did after their big pot came in was to organize the wedding they had put off for so many years. "It will be a great day, no date is set, initially we were thinking of doing it in the earlier part of the year, but because we have things to do house-wise, we will get that underway and do it maybe in July around Deb's birthday.", said Tony.
2. Casey and Matt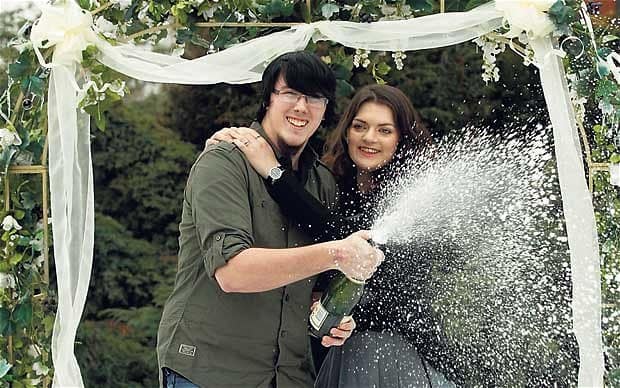 Casey Carringtonand Matt Topham, were both 22 years old when their lives took a very big turn. They won a whopping £45,000,000 in 2012 after playing the EuroMillions lottery, which opened up a brand-new path in their lives. Cassey and Matt were engaged and very much in love and they were planning their wedding before getting the big news. Their lottery win helped them turn the budget wedding into something that would be in line with their feelings. Before their win, they could barely afford a DJ and they had to restrict their guest list to make ends meet. While the couple did not end up spending millions on a luxury wedding, their EuroMillions jackpot made it so easy for them to book the place that felt right. As soon as they got to Clumber Park Hotel and Spa, Cassey said "Wow! This is where we're getting married". And it proved to be a very good omen over the years, as their marriage remains solid and happy up to this day.
3. Joanne and Dyllan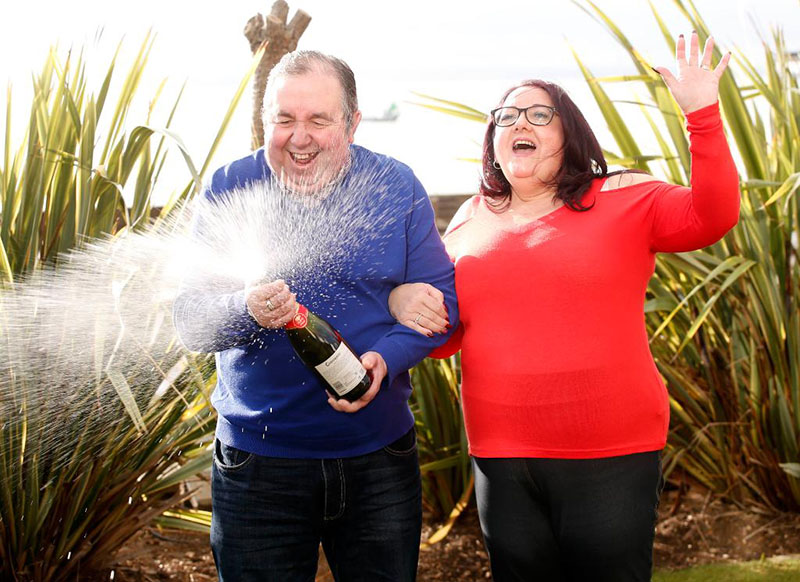 Joanne Joyson and Dyllan O'Connorfrom Liverpool had quite the lucky streak in 2017. They began the year with a £66,000 win in the Spanish Lottery and continued with making their life-long dream of getting married come true. They nearly missed out on the huge lottery pot, as Joanne had thrown the ticket away. As soon as she found out that the ticket was worth £66,000, she ran home and looked through the bin. Much to her suprise, the ticket was there safe and sound, which meant that they could collect the big pot. Happily for them, that's not all that finding the ticket meant. "First thing I did when I saw Dyllan was to remind him he had proposed 15 years ago and that we could now afford to get married.", said Joanne. After a 15-year engagement, the couple can finally have the wedding of their dreams and we are sure it's going to be delightful.
As you can see, these three lotto couples have used their windfalls to plan the wedding they had been fantasizing about. None of these three weddings will make the news, but the excitement and happiness of the events are clearly noteworthy. We hope that their stories will make you smile and give your significant other a warm embrace. After all, love is the biggest treasure of them all.