Top 7 Online Games for Women in 2017
Casinos used to be a male-dominated arena for a long time. However, lately online casinos have started to draw attention from women casino players too. In fact, the number of women casino games players that can be found online today can easily astound someone.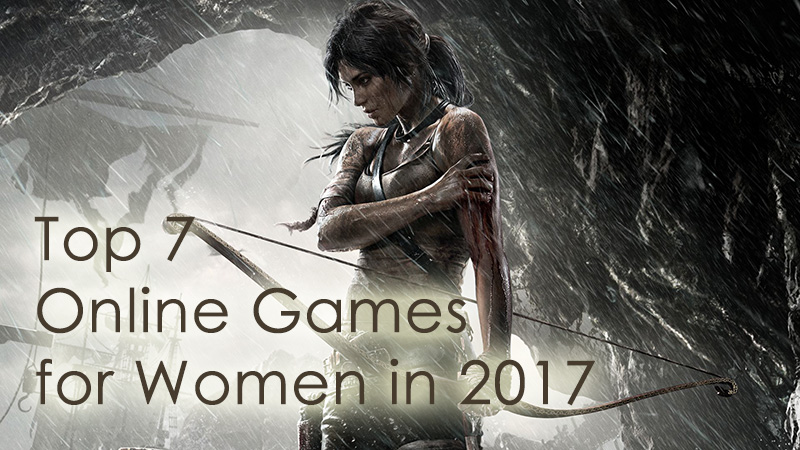 2017 is a great year for women who like to play online casino games as there is a great variety to choose from. On that note, the following are the top 7 online casino games to try this year:
Tarzan Slot Game
Slots are simple but great fun nonetheless. Realizing how successful movies can make popular slot games, Microgaming has launched a Tarzan slot game this year which you should definitely check out. You can spin for as less as £0.40 and make good money while having fun at the same time!
Castle builder II
Castle Builder II is the sequel to the original Castle Builder, which was a great success. In this, you visit different worlds and interact with over 300 fun characters while playing slots and winning bets! Of course, you also get to build castles which add new features to the game depending on their count.
Tomb Raider
If you love the Tomb Raider franchise, then you will absolutely love the Tomb Raider slot game. In this, you are on a quest to help Laura to win as many as 37,500 coins. It's a multiple coin video slot game with 15 paylines and up to 5 reels. There is adventure, mystery, and of course- an underground tomb that has 12 reward-carrying idols!Tomb Raider is available at Spin Palace – read this review here for more info.
Sam on the Beach
Sam on the beach is a five-reel 20-playline slot game that comes packed with terrific graphics and live animations. You can win a mega jackpot of 2,000 coins and even stand a chance for free spins in a bonus round. It's certainly one of the games to check out this year!
Gonzo's Quest VR
There are many things that are great about Gonzo's Quest, but without a doubt, the Virtual Reality support tops them all.
Gonzo's Quest is a slot game which involves adventure and the classic charm of slots.You can place your bets choosing them from the display and then play slots- all with just your VR gear! It's truly a game to check out.
Prestige Baccarat
Prestige Baccarat is a modern take on the classic Baccarat. It gives a live game experience through a variety of camera angles and active replays. If you love Baccarat, then you must check it out!
Phantom of the Opera
Who could have seen it coming? However, now we truly have a "Phantom of the Opera" game, and it's beautiful! It's a quintessential musical slot game that allows you to enjoy the famous songs of the hit show while playing slots.
2017 has a great number of casino games for women. Feel free to get started with the ones given above! You are bound to like at least a few. You could even plan a casino themed party around it!