Sparta: War of Empires Review
Set in the 5th century BC with Greece as the backdrop, the Sparta: War of Empires requires the  users to participate in the war against the Persian empire and the Xerxes. The players are required to guide where the city that it can become a cardinal place of wealth and resource. At the same time, users are required to act as the army commander to protect the city from the Persians. The game depicts the ancient Greece in an attractive manner, and makes one strategize the army formations to win the war and protect the city from the attacks of the Persians.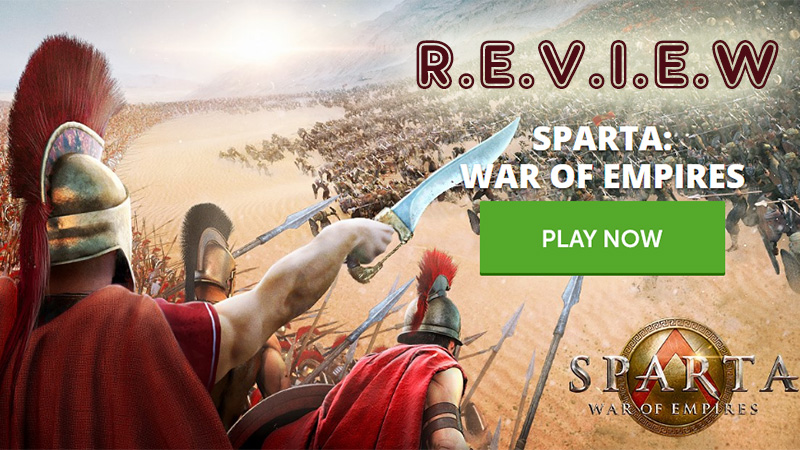 Graphics and User Interface
The game is one of the best MMO games set in earlier eras. The overall placement of elements and the design of the 5th century's Greece is quite attractive. The user Interface in the game is quite good, as it is easy to play and handle. There aren't a lot of complicated menus or buttons. The game offers a simplistic approach towards gaming and thus, players can easily engage with it.
Fun Elements
A 2D MMORTS game developed by Plarium, Sparta is a fun filled game which allows the  work against or with the nearby players. Players can use the other players to make alliances to combine their forces against the different rival groups. The diplomatic nature of the game adds a fun element to the game, and makes it quite interesting. It tests the player's management and strategy development skills.
Performance
Being a free game that can be easily accessed  by a browser, its one of the best and engaging computer games. Since, it is a two dimensional game, the low capacity RAMs can also support an efficacious game play.
Overall, it is an engrossing game that lets the players create, manage and run their city states by constructing various buildings and troops while undertaking a wide array of diplomatic endeavours.