Interview with Esther Schonwandt of Christmas Magazine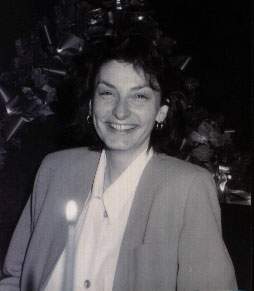 The Love for Christmas season filled with all its festivities, anxieties and decorations led our DCW of the month  – Esther Schonwandt to start an online magazine dedicated to her beloved holiday.
Her love for 'Victoria' shows in every word on her website as she unfolds beauty, poetry and elegance of an era re-discovered with Victorian charm on CHRISTMAS MAGAZINE.
Take a look at her beautiful website and you will see what I mean. And her knowledge of planning, decorating and entertaining for Christmas, gathered over the years when she worked in a Swiss hotel, is sure to benefit every single visitor.
As Christmas approaches, let us get ready for a rendezvous with the 'Christmas Magazine' owner and learn the true meaning of Christmas and take away gems of advice from her.
"Enjoy the little things life has to offer and don't get all wound up about issues that don't matter. " Esther Schonwandt
1. Let's start with some background info about you. Please tell us about your life before the computer stormed into it and you decided to build this lovely online magazine.
I used to watch a lot more TV pre-Internet. I used to paint more. It was harder to keep in regular contact with friends and family.
2. And how did 'Christmas Magazine' come about?
It was my desire to compile and publish my "Christmas knowledge". I missed the large scale Christmas preparations since I am not in the hotel industry anymore. The web site has given me an excuse to be pre-occupied with the season year round.3. It must have been difficult to keep the website free of advertisements. Please tell us about the challenges you faced and how you overcame them.
The fact, that we have an affordable host, Geo-Hosting, allows us to keep the site free of advertisements and free for our visitors to enjoy. Up to now this has been more a design decision than a financial one… I am trying hard to maintain a non-commercial look. I do receive a lot of requests from owners of commercial web sites to link to their site though. I may be looking at selling advertising space next year. At the moment we only showcase products we own and like.  
4. Traditionally, magazines have always been in print. How does it feel to publish a full-fledged Holiday magazine online? What would you say, are the benefits/drawbacks of working online?
Without the Internet I would not be able to have a Christmas publication. The Internet gives people like me the opportunity to share their passion with the world and some may even earn money doing so. There are no drawbacks.
5. 'Christmas Magazine' gives its visitors a wide range of topics to choose from. What is your role in defining the topics, adding & updating content, photography etc. How do you manage a site as vast as 'Christmas Magazine' in an organized manner? Any tips would be greatly appreciated.
The Christmas Magazine is now at a point where it does get difficult to keep track of all the content. The site has over 300 pages per language. Sometimes I am surprised myself to find a certain article… Klaus developed the site architecture last year which allows me now to add content in a more structured way. Focusing on six main sections makes it also easier for the visitor to find a certain topic. New content is first featured in the Advent calendar. In January I take those articles and distribute them to the appropriate section of the web site where it will stay. This is how the web site keeps growing since last year. Throughout the year I write down ideas for the Advent calendar. In the fall I start writing the articles and take the photographs. Actually for the first time this year I managed to finish the calendar content way ahead of time. All the years before I sometimes still struggled the night before to write a recipe or translate something for the German calendar. In the beginning stages of the web site I wrote content year round. I had Christmas on my mind every day. Now I concentrate on the site mostly during the fall. Of course we also receive articles and stories from our readers.
6. You have also started selling some pretty Holiday greeting cards now. Please tell us more about this new venture. Thank you for the compliment. Adding the Christmas cards is just one of the things to diversify the web site a bit more. It is extremely exiting to create a product from start to finish and then receive orders. 

7. Ok…this is a personal choice question for you. Of all sections on 'Christmas Magazine', which ones are your favorite?
I think the tree section is my favorite. Writing the content for it made me think of Ines Gasteyger a lot, the lady that got me hooked on loving that season so much. It brings back memories of early December days preparing the hotel International (Basel, Switzerland) for the Christmas season.
8. Please share with our readers some of your tips for Holiday decorating and planning?
My motto has always been to keep it simple. If you do not enjoy decorating your house don't do it. There is no point of out-performing your family members and neighbors if you don't have the time or money. Planning is crucial. Write a task list. Delegate.
9. You also own a webdesign website – Calla Design. Please tell us more about it. Any other websites owned by you? Please tell us about them as well.
Calla Design is my company portfolio. I started professionally developing web sites in 1999. It is a career that gives me great satisfaction because it is very creative. The Flower Magazine is at the moment mostly a stock image source.
10. Your views on Matrimony? How did it affect your personal and professional life?
Matrimony affected my life quite a bit because I moved from Switzerland to Vancouver, Canada. The move to Canada also completely changed my professional life. In Switzerland I had a career in the hotel industry which I left behind. I now enjoy a more creative life which I truly enjoy.11. Who are/were the people who are/were instrumental in your success? Instrumental for my success in many ways is definitely my husband Klaus. He is very inspiring, supportive, and helpful. The woman who unleashed my creative talents was Ines Gasteyger, a person I admire. She was a former boss. When I met her she was close to retirement. Despite that fact she still had so much drive and new ideas, as if she just started her career. Life's most important lessons were taught by my parents.12. What lies ahead?
Lots. Keep the Christmas Magazine growing. Hopefully next year we will have a Christmas/winter related book club in place. One day I would love publish a Christmas story. The Flower Magazine is still in its infancy. I hope to get it to the next level next year and build a section on flower arranging. Then there is a photography project on the drafting table. I also would like to learn either ASP or PHP.
13. What according to you, is the true meaning of Christmas?
To me Christmas is all about enjoying that season instead of getting all stressed out about focusing on things that are meaningless. I try to work less and enjoy nature a bit more. I also love to stroll through the city and not having to buy things. I light a candle every night. I love to read Christmas books. I just started "Holidays on Ice" by David Sedaris. 
14. What advice would you like to give to the women reading this?
Enjoy the little things life has to offer and don't get all wound up about issues that don't matter.