Should life skills be taught more prominently in schools?
With her distinctive bright red hair and well-beyond-her-years talent, 18-year-old Jade Earley certainly grabbed the attention on BBC series The Great British Sewing Bee.
Now Jade, who narrowly missed out in the final of the show, is going on a mission. Having been diagnosed with dyslexia just a year ago, she wants other people with a talent for non-academic pursuits to be catered for in the education system.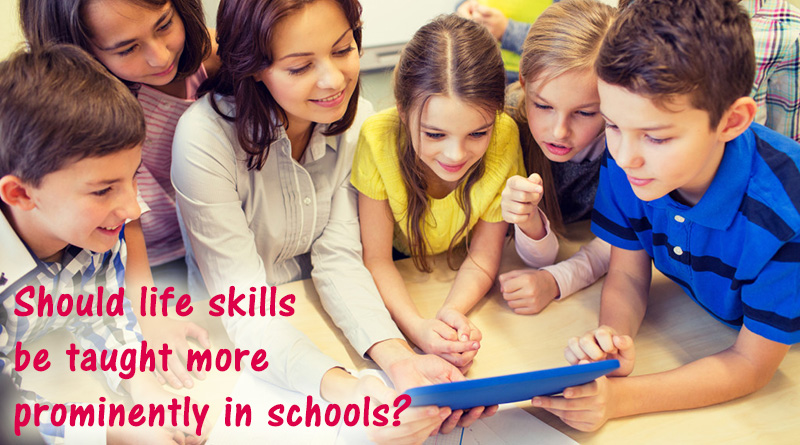 She wants skills-based lessons to feature more prominently in schools, teaching children the sewing skills that helped shoot her to fame.
She said: "Exams are not for everyone and there are a lot of children out there struggling with today's curriculum. It's time to change. It's time to go back to the way it was where people learned a skill.
"My skill is sewing and it has opened many doors for me and I am proof that having a skill and working hard really does pay off."
Not the first to call for a greater focus on life skills
Jade's campaign is far from the first call for the next generation to be taught skills that will stand them in better stead later in life.
Great British Bake Off host Mary Berry, for example, wants cookery lessons to have a renewed focus on the practical basics of making healthy and affordable meals instead of needing to serve a scientific purpose.
She said: "'It should be that every child when they leave school can do 10 meals, because when they leave home they've got to be able to eat healthily.
"Blow the science of it and everything else. They've just got to be able to know what's good for them, how to buy it and how to make a few dishes that they enjoy and don't cost too much."
On the 'skills' list for many people include changing a tyre, re-wiring a plug or even tips on how to display confidence through eye contact, body language and conversation.
A packed agenda
The problem, of course, is that the school timetable is already pretty full. If you have a child in school, know a teacher yourself or are searching for a job in a classroom (find teaching assistant jobs here) you'll be aware of the challenges in this regard.
The Government has only recently introduced a new curriculum which aims to push children further to drive up academic standards and 'eradicate illiteracy and innumeracy'. Clearly most other aims will be secondary to this.
That's not to say there's no room in schools for cooking, sewing or any other practical skills but we have to be realistic. If these are added in, what will come out?
Perhaps the more practical suggestion can come with clubs and extra curricular activities. Many schools already use these to cater for their pupils' love of sports or even things such as the computer game of Minecraft.
Passionate teachers, with the right support and resources, can deliver such activities but, of course, it would then be reliant on pupils and parents to turn up and want to learn these skills. Schools can help, but surely they can only go so far?