5 Fun Online Games to Play with Friends
Today, the Internet offers a slew of options for entertainment, and online games are one of them. From sports to puzzle you can play all kinds of games on your smartphone or tablet. However, probably the most popular segment of online games, especially for families and friends is casino games.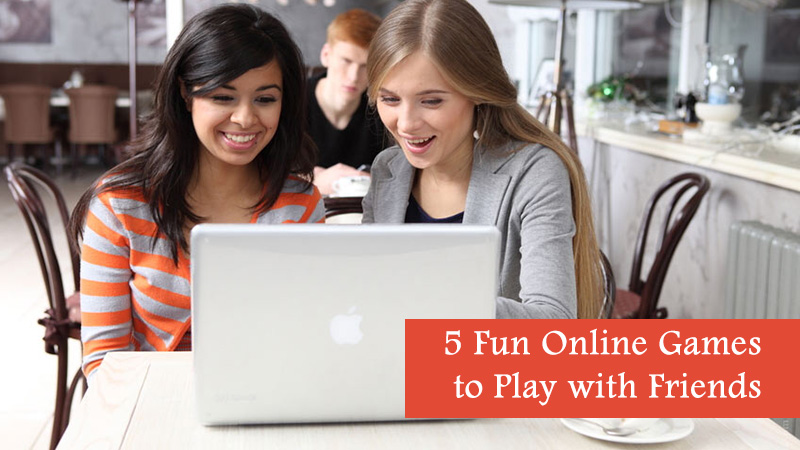 So, the following are five amazing online casino games and other fun games that you can play with your family and friends:
Chess24
Nothing compares to the classic game of chess, and today, you can play it with your friends and family online on Chess24. The platform offers a number of features which allow you to watch games, chat with your opponents, or even join tournaments!
GuessASketch
Guessasketch is a fun online multiplayer game in which you have to draw something on a canvas while your friends try to guess what it is. It's a simple yet super fun game that you can play with all your Facebook friends! Plus, the game is available on Apple store too so you can play your iPhone or iPad!
Lexulous
Lexulous is your classic game of scrabble but with a variety of interesting features. You have the in-built dictionary that you can use for validation of your words, an encyclopedia to learn new words, a moves list to keep track of your points, and more. Plus, you can sign up for the game easily with your Facebook account or your Gmail account!
Castle Builder
Castle Builder is a slot game that is interactive. It has 15-paylines with a high focus on castle construction. The players have options to spin the reel and collect different building materials for the construction. For spinning the reel, you have to bet by choosing the coin value in the range of 0.01 to 1.
Clash of Clans
A mobile strategy game available with an online multiplayer mode for both iOS and Android devices. It needs a real strategy to play and demands you to really think where to or what elements to focus while building sophisticated units within your camp. Additionally, the game is constantly evolving with regular updates.