Tips to Motivate Your Child to go to Day Nursery
It can be intimidating for kids to learn that they're being sent away from their parents. Many kids don't like the idea of separating from their parents because they're too attached for obvious reasons. Seeing children scared, parents also get concerned, and often change their decision as well about sending their child to a daycare center.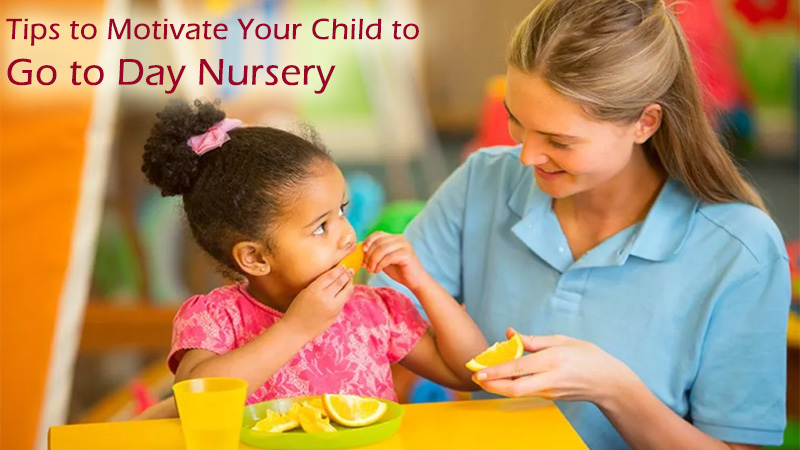 To avoid this from happening, certain steps can be taken to ensure that your kid stays happy and excited about going to a daycare center.
The most essential step to eliminate fear from kids is to motivate them and make them aware of all the exciting things they'd be doing there. It sure takes some effort but it's worth it.
You can check out https://www.littlehandslittlefeet.org/ for some great tips on how to motivate your children. Just showing photos of other kids and reading out fun stories can make a difference.
Without much ado, let's have a look at a few tips to motivate your child to go to a day nursery:
Practice Activities At Home With Your Kid
It's human nature to be scared of things that you are unaware of. Kids feel scared because all they think about is being separated from their parents.
To reduce this fear in children, parents should arrange activities at home. These activities should be similar to the activities that are practiced at daycare nurseries.
If your budget allows, buy a blackboard and some chalk and familiarize your child with what they'd be dealing with at the daycare nursery. Give them the concept of learning, reading and writing.
Build some excitement in them. Teach them how learning new things is going to make them better. Also, highlight the fun factor.
Kids usually learn by way of play, and this can get them very excited. Make sure to highlight this aspect to get your child kicked about going to a daycare center.
Buy Them Stationery
Kids love gifts, and what better gifts than stationery? Get them a bunch of things, from pencils to color pencils to even a new bag. All these new items can get your kid excited about going to a daycare center and finally getting to use them.
When you buy kids their favorite stuff, they feel eager to show it to friends and people. So, this would be a great step at motivating them to go to a day nursery.
Visit The Daycare With Your Child
One of the best ways to motivate your child for daycare nursery is to take them there for a visit.
Meet with the staff and introduce your kid to them. See how your kid reacts and if he/she likes the environment.
When your child will see other children having fun, he or she would automatically be interested in joining them.
Give Them A Verbal Overview
Another way to motivate your child is to talk to them. Let them know about the adventures that wait for them at the daycare center.
Tell them about all the new friends they can make and the new toys they can play with. This will pump them up with excitement and help them get ready for their first day.
Verdict
It is important to motivate kids to send them to daycare nurseries so that they feel relaxed and don't get sick due to stress.