Tips for Managing Time as a Working Mom
Time management is something that can be extremely difficult to master. This is something that most working moms agree on. There just never seems to be enough time in the day to get everything that needs to be done taken care of. Even the person who might seem to be the most organized person in the world can get stressed because of the lack of time.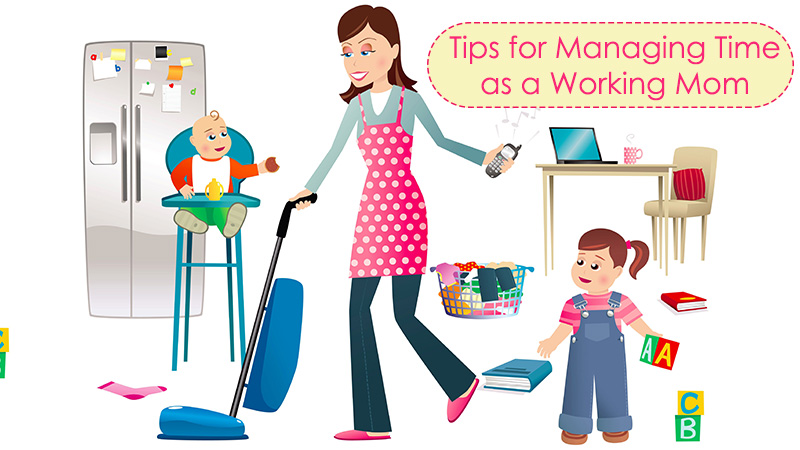 From spending the quality time with your children to doing the best you can at work every day, once the workday is finished working moms still need to uncover the secret to having enough time in the day for everything. Here are a few tips on how to get all of your stuff done while not stressing about it too much:
Maid Service
Everyone loves a clean home. Working moms might be too busy to make sure that their home gets cleaned as it should. For this reason, they might find that it is best to hire a maid service. New York maid services offer "happiness through home cleaning" along with other lifestyle and home services by using professional maids to get your home clean. The thing is, you don't have to live in a big city like New York to hire a maid service. They are located in nearly every city and even in small towns. Most of them will come on your schedule – be it on a once weekly basis or more. This can save you loads of time cleaning the house every weekend.
Shopping
We all need to get the shopping done – for groceries, clothing, and everything else we purchase. The thing is, you don't need to stress out and spend so much time trying to save money by searching through ads and comparing prices to get the best deal on things. There is a better way to save money when you shop – time too. Shop online. You will be able to compare prices to get the best deals without having to take the time to get the kids up and ready, get yourself ready, load the car up and then spend time driving to the different stores to get what you need. Just order it online and relax.
Take Extra Time
What? How is that a time-saving tip? Consider this. You rush from work to make sure that you are at the school in time to pick up the kids. When you get there, you are stressed from the day at work and then from fighting traffic to arrive on time. Consider leaving work 20 minutes earlier, if possible. This will allow you to not be in such a hurry to get to the school while also allowing you the time you need to decompress before greeting the kids. This can greatly enhance the time spent on the ride home with them.
Kid Assistance
Kids love to help. From the time that they are tots, they enjoy being big enough to help mommy. When you are busy working on something at home – cooking, cleaning, etc., give them something to do that helps you with whatever it is that you are working on. This not only teaches them responsibility and how to do things, it also gives you a bit of extra time to bond and make memories with them.
Multitasking
There are some people who swear by this and others who seem to think that it isn't something that is a good idea. Most of us do it, though, even when we aren't planning to. How many times have you been at work, in the middle of something and find yourself planning out the evening with the kids? Guess what, that qualifies as multitasking. One way to do this productively is to combine the chores that you need to do all of the time with things that bring you joy. This makes the job one that is more pleasurable.
Remember that you are just one person. It doesn't matter if you have a life partner in the picture or not; you can only do what you can do. Understand this, embrace it, and you will feel more at peace.