Things You Need to Think About When You are Buying a Crib Mattress
When buying a crib for a baby it's often easy to forget about the importance of the crib mattress. You should always ensure that you give yourself plenty of time to make the decision regarding which mattress you should buy. This includes making a decision about the type of mattress you want to buy, its safety, durability, comfort and fit.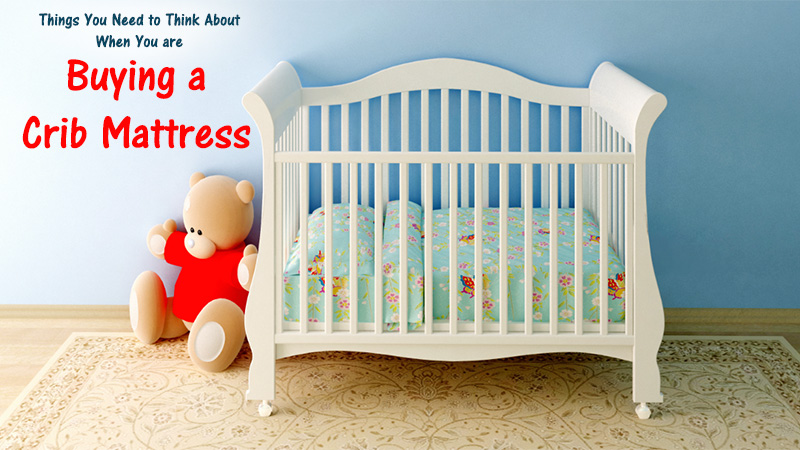 It's often a good idea to seek advice and information from experts in the subject; you can learn more here. We are going to take you through some of the most useful pieces of advice you may want to consider if you are buying a crib mattress.
What types of crib mattress are available?
This is the first decision that you are going to have to make when you buy a crib mattress; what type of mattress do you want to choose? There are three types of crib mattress which you will find are the most popular; foam, innerspring and organic.
What to look for in a foam crib mattress
If you want to purchase a foam crib mattress you should aim to find one that is fairly heavy and firm. You should look for a mattress that does not give way too much when you press it with your hand. This is because if the mattress is too soft is can take the shape of the child sleeping on it. This makes it hard for a child to change position and can lead to an increase in the chance of suffocation.
What makes a good innerspring crib mattress?
An innerspring crib mattress is much like the larger innerspring bed mattress in that it consists of several coils covered with padding and fabric. Generally, the closer together the coils are the firmer the mattress is. This is a good thing when it comes to the safety of your child. You should also consider looking for an innerspring mattress which is made better-gauge steel and high quality padding.
Why you might consider an organic crib mattress
A third option, when it comes to buying a mattress for a crib, is organic. This type of mattress is made from organic materials such as cotton, wool and plant-based foam. Many parents buy an organic crib mattress because they have the peace of mind of knowing that their child is sleeping on all natural materials. The one thing you need to be aware of, when it comes to organic crib mattresses, is that they tend to be more expensive than other crib mattresses.
What safety considerations should you think about?
One of the most important considerations to think about when buying a crib mattress is the fit. You should make sure that the mattress is a snug fit in your baby's crib. You should also make sure that the mattress is as firm as possible so that it supports your child and the risk of suffocation is reduced.
If you take time choosing a crib mattress you should be able to find one that provides a high level of comfort and support for your child. It's also worth remembering that if you purchase a good quality crib mattress you should not really need to buy an expensive warranty as the mattress should last as long as you need it to.