What to Do When Your Parent Needs 24 Hour Medical Care
Has your elderly parent reached the point where they require 24-hour care and you are unable to provide it in your own home? Do you find yourself constantly worrying about their safety and health, and are looking for a way to provide them with what they need while keeping their own comfort in mind? It may just be that a retirement village is in order.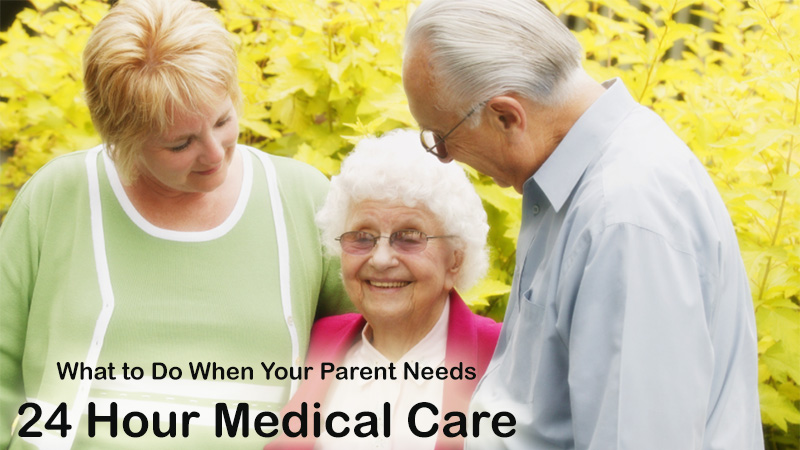 Putting Their Health First
Whether your parent has been deteriorating over the years or has had a more sudden onset of illness and poor health, wanting to provide them with proper care is part of your role as their child. While your parent may not like the idea of moving out of their home, their health is something that has to come first and it may be time to look at other options.
Today's seniors are lucky in that they have a number of choices available to them when it comes to their living arrangements. Retirement villages are one option that is growing in popularity. These villages are described as a housing development that offers a variety of accommodation types, facilities, and services, all directed at seniors.They offer living assistance and medical assistance, which can be around the clock if needed.
Because these villages are different than nursing homes, you'll find that you get to create a more customized plan for your parent.
What Do These Villages Offer in Terms of Medical Care?
Because the level of care is so different from senior to senior, retirement villages have to be flexible in their offerings.Take a look at Riddle Village, a popular retirement village that excels in giving seniors the independence they crave, yet also making sure they have the medical and assisted living help they require. They have skilled nurses on hand 24-hours a day in order to offer long and short-term care.You can read more about their offerings at http://www.riddlevillage.com/how-we-care/skilled-nursing/.
Residents can have a personalized plan made up that addresses all of their individual needs. Staff can even accompany them to doctor's appointments if needed. It takes all the stress and worries off the senior's plate, as well as yours since you no longer need to worry if they are being cared for properly. It also means you won't have to take time off work to care for them and transport them to various appointments.
What if they Need Rehabilitation Services?
Maybe your elderly parent needs rehabilitation services, which can be hard for them to do in their existing home. Again a retirement village is able to offer this kind of service right in the comfort of their own home/room. You don't have to worry about getting them to their appointment, which also means they are more likely to receive the services on a regular basis. Obviously, this is more beneficial to their health in the long-run.
Do Your Research
For those who feel retirement village living is the answer for their parent, it's a good idea to schedule tours and take a look at the facilities nearby so you can find one that matches your parent's needs and expectations.