Home Care Packages In Australia – What You Need To Know
With a growing ageing population and with life expectancy now higher than ever, home care as a viable option for Australian seniors is on the rise.
Home care is a form of care provision for older Australians, which takes into account their need for increased support and welfare management while allowing them to remain within the comfort and familiar surroundings of their home. It lessens the need for institutionalised care (and the problems that it can entail) while providing a range of support services aimed at improving both longevity and quality-of-life.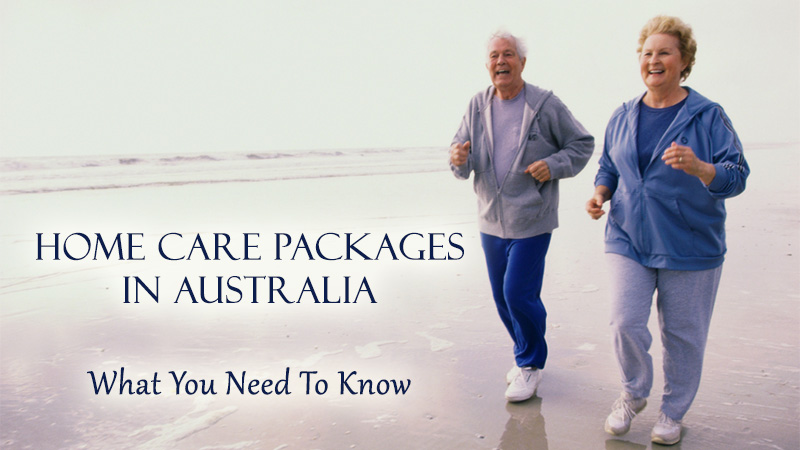 Defining Aged Care
In order to understand the types of services available for older Australians and how these can be applied to in-home care, it's first necessary to understand what is meant by 'aged care'.
Aged care can include any service or act that will assist a person above a certain age . Services are generally considered 'aged care' if they are provided to an Australian over the age of 65. This can include services such as gardening, home maintenance, cleaning, assistance with shopping, nutrition information and meal preparation, nursing care and much more.
Home Care Packages often combine a number of essential and lifestyle services in order to facilitate optimum quality-of-life and improved physical and mental health outcomes.
Governmental Changes
Changes recently made by the Australian Government affect the funding and provision of aged-care services. As per other Government assistance programs, there are means tests (including asset testing which take into account the value of your home and other items of value) which will either limit or grant you access to government funding.
In some cases it may be easier and more cost effective to self-fund your home care – this is becoming more common as the country moves closer to a 'user-pays' system for aged care, where individuals are able to pick and choose their required level of care, and allocate funds accordingly.
Before making any decisions or entering into expensive agreements, it's important to fully understand your entitlements and financial obligations. Make sure to speak to a qualified adviser and communicate any questions or concerns you may have.
Changing With Your Needs
If you're looking to engage the services of an at-home care provider for yourself or for a family member, make sure to clearly research your provider and understand which type (or types) of care they specialise in, and if they have any special expertise. Some providers have carers available who speak multiple languages, and may be comfortable providing care in a language other than English. For senior Australians with mobility issues, finding a carer with up to date manual handling skills may be most important.
The more research you can do, the better match you should be able to find. With a wealth of care providers, there is more than likely a service available to suit your individual needs and wishes.
Another consideration to take into account is the level of autonomy an at-home care provider can offer you. As you (or your loved ones) grow older, you may find your needs change. Many individuals start out needing minimal physical assistance, with only incidental help for strenuous tasks such as errands or housework. This may change with time to include manual handling, nutrition and cooking, and at-home nursing.
Home care providers give older Australians the option of staying at home in their familiar surroundings for longer – often alleviating some of the stresses encountered when seeking care in a purpose-built facility. With an ever-growing ageing population and an increase in options for assisted living and associated quality-of-life care, Australians now more than ever should consider their care options, and seek out professional guidance and support when it comes to making a decision on how to proceed with their care provisions.