Help Ease Role Reversal Struggles as You Care for Aging Parents
Knowing that your parents are getting older and dealing with their health issues is never easy. However, the role reversal that occurs with this is often one of the hardest parts to adjust to for both parents and children, no matter what age. Suddenly, your parents begin to rely on you for everything from getting to the doctor's to grocery shopping, running errands and even social interaction. Adult children often find themselves struggling to make room in their busy lives for the growing needs of their aging parents.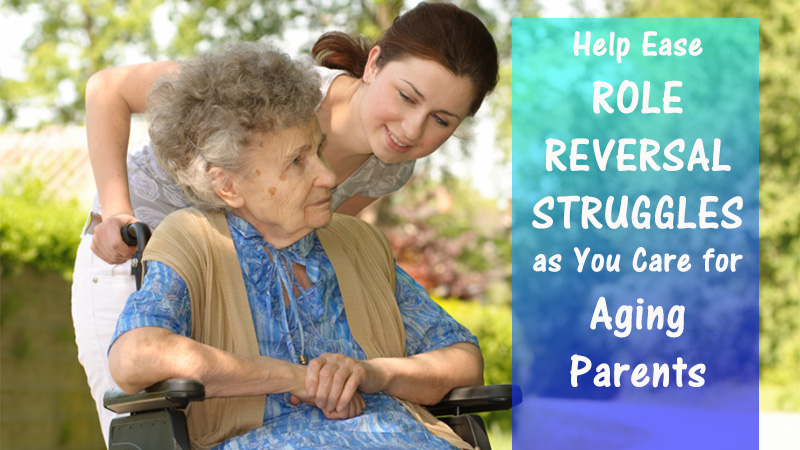 Here are four tools that can help ease the transition, thanks to the latest and greatest in new technology development.
Medical Alert System
One of the biggest worries of adult children who have elderly parents that live alone is that they won't be able to get help in the event of a health emergency like a fall or a heart attack. While this is a valid concern, a medical alert device is an easy way to settle your fears while encouraging your parent to maintain their independence. Look for an easy-to-wear, durable option like the Lively Mobile Medical Alert, which is waterproof and can be worn on a lanyard around the neck or clipped onto a pocket. This medical alert system even has a fall detector that automatically alerts help after a fall.
Rideshare
As your elderly parent gives up driving, he or she may feel uncomfortable being forced to rely on family and friends for rides. Help your parent maintain the ability to go wherever, whenever, by teaching them how to use a rideshare app like Uber or Lyft. Get a basic smartphone and load it with the preferred app and then walk your parent through the process of ordering a car through the service. Ride with them for the first ride to help ensure your parent is comfortable with the experience. Soon your mom or dad will be able to get out to the grocery store or doctor's office on their own, and in no time they'll be using it to visit friends or go see a movie.
Video Chat
Help your elderly parent feel involved in your life whether you live near or far by showing them how to use a video chat app like FaceTime or Skype on their smartphone. These apps offer a great way to stay connected so that your elderly parent can witness all of your family's biggest milestones, even if he or she isn't comfortable traveling anymore. This is an especially great way to keep in touch with grandchildren and even great-grandchildren so your parent can feel included in their lives even if they don't get to see one another in person often.
Grocery Delivery
If grocery shopping has become a dreaded chore for your elderly parent, teach him or her how to do it another way with online grocery shopping. Many grocery chains offer online shopping and affordable delivery rates. Others, like Wal-Mart, offer to do the shopping for you and all you have to do is pick it up at a curbside delivery station. For stores that don't offer delivery, you can use an app like Instacart or Postmates to have groceries bought at a local shop and delivered to your parent's doorstep.
There are many ways to keep your elderly parent active and involved in your family life. Start with these ideas and find what works for you.