A Guide to Caring for Your Ageing Parents
It doesn't matter how old you are, your parents are still your protectors. They are your guardians and defenders. They can feel like the biggest personalities in the world, even if you have long since moved out of their home and had children of your own. This is why talking about their future can be really tough.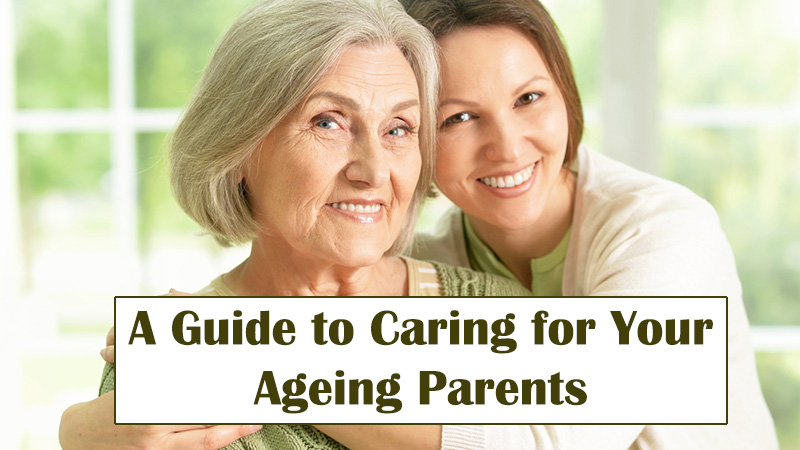 However, if you have elderly parents who are starting to struggle without help, it could be time to open up these difficult discussions. It may be that a care home is the best option, but it isn't the only one available. There are lots of other avenues which you and your family can consider before you decide to opt for a full-time facility.
This guide to caring for elderly parents will give you some ideas on how to raise the issues of assisted living and geriatric care.
Don't Give in to Guilty Feelings
There are some truly excellent home care packages and assisted facilities in Australia. However, even if you spend a long time looking at different options and being very sensitive about the issue, you might still have feelings of guilt for kickstarting this whole process. It is, for many people, a natural and mostly unavoidable part of taking control of the care of a parent.
It is really important that you maintain a healthy perspective and keep sight of the reasons why you've decided to consider geriatric care. Perhaps you have seen your parents get progressively worse at looking after themselves. They may have been having more falls and accidents. Remember that you have their best interests at heart and want them to be safe.
Try to Be Positive and Transparent
If your parents are mentally sharp and can participate in discussions about care options, they should be included. One of the most common reasons for family fights is children shutting their parents out of the decision-making process. This can lead to hostility, stubbornness, and a really bad experience for all involved.
Talk to your parents. Share your concerns with them and ask for their opinions. Try to come to a compromise, if possible, especially if they are determined not to go to a full-time care facility. There are lots of different home care options for elderly people who require daily assistance but don't have pressing medical concerns which need close monitoring.
Be Practical with Your Finances
Most grown up children would love to be able to pay for their parents care costs. Many end up earning an impressive salary and they find that they can. However, there are also plenty of people who would find it very hard to pay 100% of the expenses and support their own families. So, it is a really good idea to talk about payment options early on and, if necessary, raise the issue of shared payment.
It might be that your parents have savings or pension money which can be used to foot some of the bills. You may be able to split it with one or more siblings. Either way, don't feel bad about sharing the load if it is the only viable option. This can, of course, be much harder if you're an only child, but there is a great deal of help on offer from the Australian government to those who are in need of financial support.
Why You Shouldn't Be Afraid of the Future
There's no getting around the fact that watching parents age is very sobering. The important thing is that it doesn't have to be scary. And it doesn't have to signify an end to the type of relationship that you have now. It is just a small transition; a step towards an easier life, with fewer strains at a time when your parents really should be taking it slow. Once the right type of care is in place, you can look forward to making many more years of memories.