Best Game Apps for Breastfeeding Moms
Babies bring immeasurable happiness into our lives – their exuberance, enchantment, and curiosity always tickle our souls and leave us feeling warm and fuzzy inside. For mom, there is no closer bond, no better feeling, and nothing more important than that magical connection with Junior. During the infancy stages of childrearing, breast-feeding moms typically spend hours every day nurturing, and loving their children. As that little bundle of joy suckles on the nectar of life, mom gains tremendous pleasure from watching the little baby grow.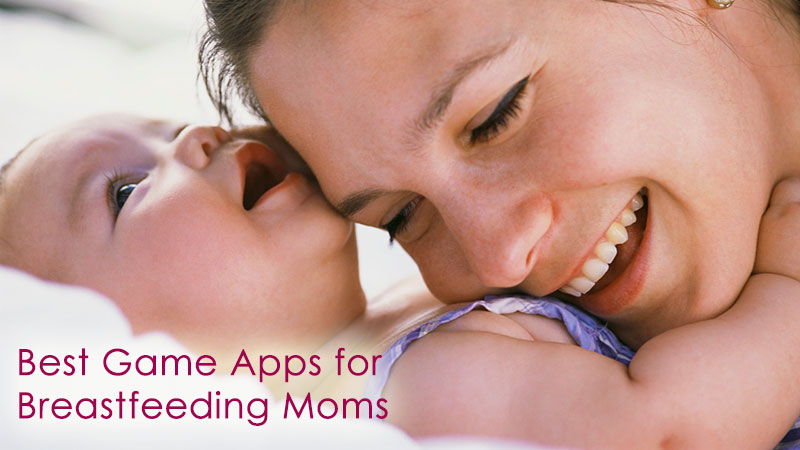 Feeding sessions needn't be arduous activities – they can be lots of fun for mom and Junior. Technology has advanced to such a degree that it is now possible to feed the little one while you're enjoying interactive, lighthearted entertainment with some of the best game apps in the world. There are apps for everything imaginable, and the latest fad includes game apps for breast-feeding moms. Let's kick things off with the top 5 game apps for the breastfeeding community. These are delightfully fun, intuitive, and creative ways to pass the time.
Baby Manager – Breastfeeding Tracker & Community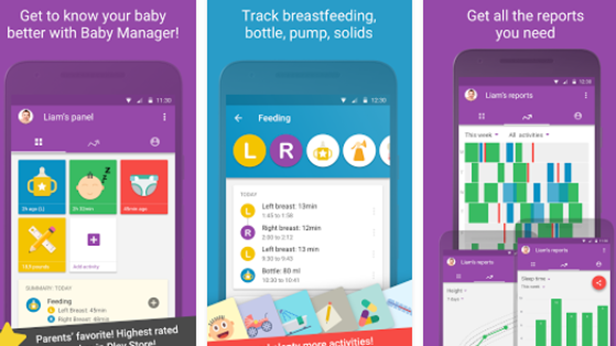 This breastfeeding app is easy to use and will help you take care of Junior with a series of reminders. Some of the features of this app include diaper changing sessions, breastfeeding reminders, baby routines, trend visualization, medications, physical activity, bathing sessions, and moods. The game app creates a summary of all your baby's needs in a quick-click format. The app also indicates various analytics such as growth percentile statistics, notes for sleeping, growth patterns, and breastfeeding sessions.
Since it's a highly interactive game app, you can also share your progress with friends and family. The app has been reviewed by 9,713+ people, and garnered a rating of 4.8/5 – fantastic by Google Play Store standards. It is possible to purchase in-APP products with Baby Manager – Breastfeeding Tracker & Community, starting from $1.49 through $4.49 for each item. The game is offered by Baby Manager Limited, of Toronto, Canada.
Virtual Mom: Happy Family 3D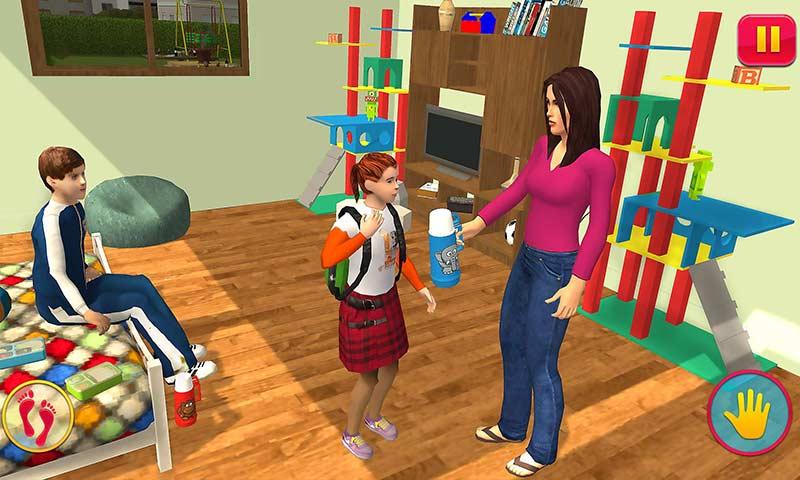 Virtual Mom: Happy Family 3D is the brainchild of TapSim Game Studio. This adventure-style game at is rated E for everyone, and is fully compatible with a wide range of Android devices – smartphones, tablets, and phablets. It is like Virtual Dad, and is equally engaging, exciting, and adventurous. As an active parent in this game, you are tasked with taking care of daily routines including all sorts of household chores, and things get chaotic. If you don't stay on top of things, your family will fall behind too. This game is about micromanaging all aspects of household life such as cleaning the floors, countertops, dishes, walking the dog, raking the backyard, cleaning the car, loading and unloading the dishwasher, getting everyone ready for school etc. It's a grind!
However, Virtual Mom: Happy Family 3D is your ticket to high-octane entertainment with visually stunning graphics and 3D immersive entertainment. There are classic visuals, quality sounds, and smooth functionality throughout. Fans rank this game highly and it has already garnered a rating of 4.0/5 from over 10,237 reviewers. It is a demanding game, and it requires your utmost focus to manage the daily grind and come out on top. Among others, you will have to prepare breakfast, feed your dog, get everyone ready to start their day, do the grocery shopping, and get the kids off to school. Sounds like a lot? It is, and these chores are part of a daily routine. During the day, surprise events will crop up, throwing your schedule off course. Manage the chaos and succeed in this great game.
Bubble Shooter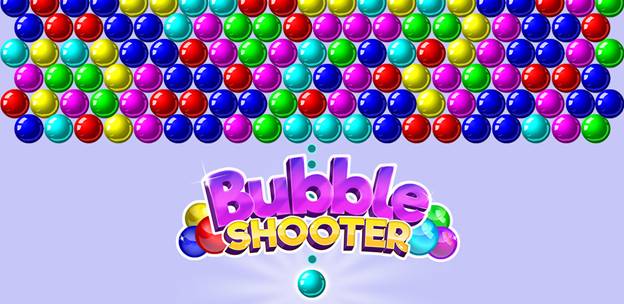 Bubble Shooter – the name says it all! This game app is packed with endless hours of fun for everyone. It's ideal for stay-at-home breastfeeding moms and it doesn't require a whole lot of strategy, skill, or finesse to make your way through some 2,000+ puzzle levels. Arguably the most exciting of the pop and play games, Bubble Shooter manages to score a resounding 4.3/5 from 244,789+ ratings.
Ideal for players on all sorts of Android devices, it features a strategy-based element to keep your mind sharp while you're staying at home and taking care of Junior. Players can enjoy this arcade-style game for free – and there are plenty of bubbles to be popped in this animated game. Pop the bubbles whenever you like – it's fun 24/7.  Line up at least 3 bubbles to pop them whether you're online or off-line. Bubble Shooter game can be enjoyed in a classic mode and you can make your way through multiple levels and enjoy 1,500+ brain games in the process. It's a retro game with plenty of modern-day appeal. The ideal attraction for mom!
My Newborn Baby Sister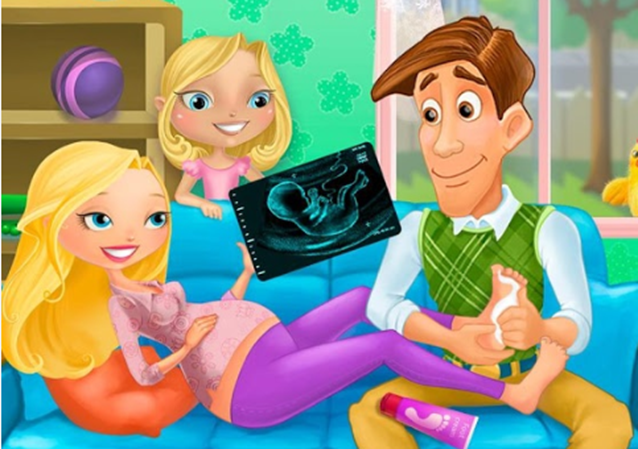 My Newborn Baby Sister by TabTale is rated E for everyone. As the name suggests, you're about to have a baby sister, and you get to help mom through her pregnancy. There are 8 addicting activities to work your way through, including helping mom get an ultrasound, dressing up your little baby sister, and preparing the nursery. The interactive elements in the game are lots of fun, and you also get to learn a thing or two about caring for a newborn.
This game has generated a 3.6/5 rating from 45,899 reviews, with beautifully illustrated scenes and adorable newborn accessories. While the game is free to play, there are various pay-to-play services involved. You assume the role as a doting sister taking care of mom by throwing baby showers, keeping mom happy, and playing with the newborn. Definitely an A-grade attraction for players.
Preschool and Kindergarten Learning Games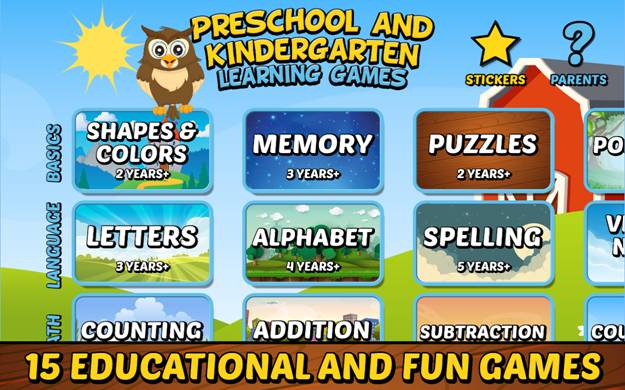 Here's a fun and educational game for mom and Junior. Preschool and Kindergarten Learning Games by RosiMosi LLC is a great didactic experience with a series of entertaining games to keep you busy. Ideally suited to the little ones, it's also great for mom to go through these learning games to understand what to expect as Junior makes his or her way through life.
These educational games include counting, memory games, puzzle games, spelling, adding and subtracting, shapes and more. Lots of fun for mom and dad, and other kids in the family. Ideally suited to kids aged 2-7, and moms who can help them work their way through this game. It requires a little future projection, but it's great training for moms looking to learn the ropes.