4 Creative Gifts for Cool Teenage Girls
We all know how daunting it is for parents or even friends to buy presents for teenage girls, and that's because they seem to change their minds from one day to the next. Start by finding out as much as you can about the person you're getting the gift for even before starting to prospect the market. Continue by analyzing your relationship and the way it has progressed over time and decide on whether your present can have an intimate touch or a less personal one.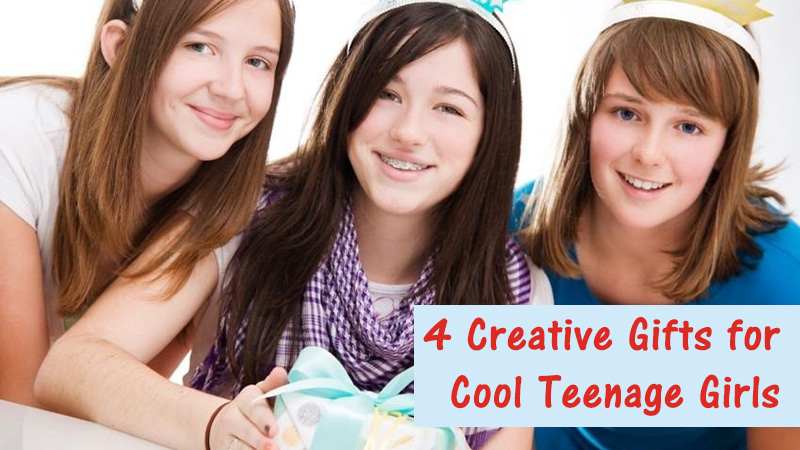 There are a plethora of products out there, but the ones you should focus on are those that can make an impression. Your gift needs to be as creative and memorable as possible so as to withstand the test of time.
1. Skin Care Products
If the girl is into pampering and skin care, the first option you ought to keep in mind is a set of products that can help her make her own beauty products. Usually, what this means is that you'll just have to select several basic substitutes such as natural oils, fragrances containing no artificial substances, and other such alternatives.
Coconut oil is quite popular these days, but there have been a lot of controversies as to whether or not it's healthy, so you should stick to the classics such as almond oil, lemon oil, avocado oil, and even high-quality olive oil. These can all be bases for face creams and even air fresheners.
2. 3D Art
If your friend is into technology and art, considering a 3D pen might be a good idea. While some models can be as expensive as fifteen hundred dollars, there are cheaper alternatives such as the 3Doodler, usually priced under one hundred.
The neatest thing about such a gift is that it can tap into the teenage girl's imagination and make her take advantage of her daily inspiration. The pen boasts a lightweight and sleek design and can be used with ease, so it shouldn't raise too many technical difficulties to a less tech-savvy tween.
3. Phone Accessories
Let's be realistic for just a moment. Teenagers use their smartphones all the time, much like adults, actually. The thing that makes the difference between adults and teens is that they use their mobile devices differently. While younger individuals are more interested in games and social apps, most adult smartphone users rely on their phones to make calls and read emails.
So, unless you want to get your girl the latest iPhone, which would undoubtedly make an impression but would ruin your budget, you need to stick to accessories. Most tweens are into photography and Instagram, so it wouldn't hurt if you considered any smartphone camera lens. Just make sure you're aware of the model owned by the teenager. Here's a list of some of the most popular lenses these days.
4. DIY Kits
Finally, let's not forget the handmade domain. It's true that adolescents might be less interested in making their own decorative objects and such, but a girl who is a bit of an introvert, likes listening to music on her own, and enjoys reading in her room will surely want to make her own jewelry.
These days, getting supplies for such a hobby is extremely easy as there are beads, strings, and all sorts of other products for jewelry making available everywhere. While the supplies are at your fingertips, the other equipment that's needed for the making of jewelry might not be as readily available. Besides, some jewelry making tools are downright dangerous – like a drill press, for instance -, so unless you know that the teen is gifted with the ability to handle such objects, all of this might not be such a great idea.
However, if this is an area of interest for the person you're getting the gift for, you might want to consider good microscope for teenagers. Just make sure to look for stereo microscopes or USB models that can allow users to maneuver the pieces properly. Traditional compound alternatives should be off-limits unless the gift receiver is a budding scientist.