5 Savvy Ways to Save Money on White Goods
White goods are expensive for the home. They can be expensive to replace. What is more, the initial purchase can be costly too. But, they are necessary for our kitchens. You shouldn't have to forgo white goods in your home. After all, the age of technology is an excellent thing. There are some brilliant appliances that you can install in your home. But, you shouldn't have to break the bank in order to have them.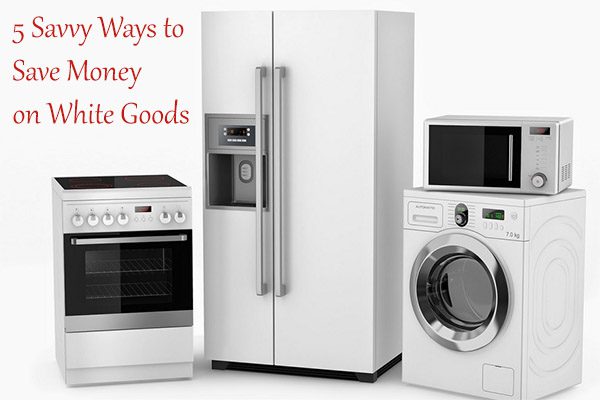 You can have all of the mod cons in your home for a snip of the price. You can be savvy when you are using white goods in your kitchen.
Here are five savvy ways to ensure that you are saving money on your white goods and electrical items.
   If It Ain't Broke, Don't Fix It
Do you really need to update your fridge or oven? Think about it logically. If your dishwasher is old, but it is in good working order, you may be thinking of replacing it. You don't need to do this. While a more modern looking appliance looks great, it can be a waste of money. Be savvy; only invest if it's broken.
 The Power of Spares and Repairs
Even if an appliance is broken, you still don't have to send it the scrap yard. Always check to see if the goods can be fixed. This can save a lot of money in the long term. Many big name brands will sell spares and repairs for their electrical items. For example, you can get your hands on a Frigidaire part with ease. Parts are easy to source and can save a great deal of money in the long term.
 Use the Internet to Grab a Great Deal
The internet is jam packed with useful information. After all, that's how you have found this blog. Ensure that you are using the power of the internet. Use price comparison sites to see where the best deals are in your area. You can find electrical items with ease. What's more, they may be coupons and voucher codes for these products too. Be a frugal shopper and use the internet.
 Offers, Offers, Offers
Where are the latest offers? Online coupon companies like Groupon will send offers directly to your inbox. Are you signed up with these companies? If not, it may be time to sign up. Simply enter your email address and watch the deals come flying into your inbox. It's not like you have to do any of the hard work yourself! Online auctions like eBay will have great offers too. You don't have to shop second hand. EBay has a wide range of new items in stock. Plus, they will be cheaper than high street retailers.
 Check Out Factory Seconds
While you may not want a fridge or oven with a cosmetic fault, this can be an excellent way to save money on white goods. The damage to these items is only superficial. But, it means it cannot be sold in store. Check out factory seconds. Sometimes the damage is only as minimal as a scratch.