The Best Cars for Working Mums
A working mum's car has a lot to handle. Whether it's shipping muddy kids back from the sports field or travelling cross country for business meetings, you need something incredibly versatile.
Fortunately, today there are myriad options for safe, spacious and reliable "mum-mobiles". Long gone are the days of boxy mini vans and bland station wagons – today's car market offers a far sexier selection of sporty SUVs, luxury sedans and smart hatchbacks.
With working mums needing a variety of cars depending on their circumstances, here are three very different vehicles that cover the whole spectrum.
Subaru Outback 2.5i Premium
RRP $41,990
With it's characteristically sleek profile the Subaru Outback combines the performance and design of a sporty station wagon with the safety and space of a family SUV. It's a great allrounder and the most versatile of our three picks.
No wonder it's so popular, then, being the third highest selling hybrid SUV in Australia of 2016 behind the Toyota Prato and Kluger. So what else sets this Subaru apart?
Well, at this trim level you get a ton of impressive features, namely: integrated cross bars, fog lights, rain-sensing wipers, a full-size spare wheel, adaptive cruise control, dual-zone climate control, a touchscreen infotainment system, rearview camera and X-mode' with hill-descent control.
On top of this you also get Subaru's EyeSight driver assist system – a clever bit of tech that boosts safety by alerting you of potential road obstacles with audio and visual warnings, and even automatically applying the brakes in case of emergency.
The downsides are that space is not exactly  is that the engine can be a bit lacking in power, but the plus side of this is you'll get a very respectable 7.3L/100km in fuel efficiency.
Holden Captiva LTZ
RRP $41,490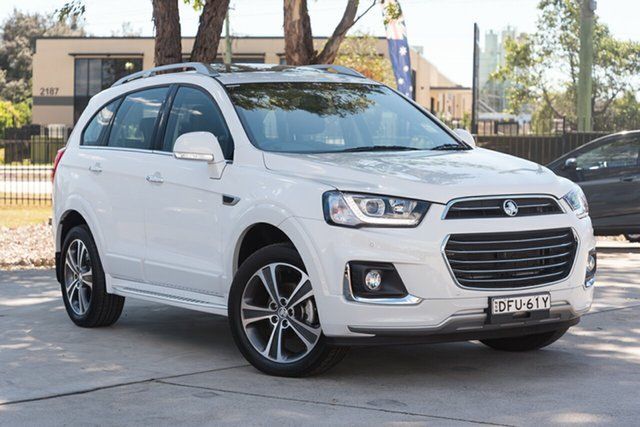 There are some mums that just need to dispense of all the fancy stuff and get back to basics. The Holden Captiva LTZ is a chunky, diesel, seven seater SUV that fits the bill just perfectly.
Let's face it, it's not the prettiest picture, but with its superior space it's our top choice for big families.
This bus of an SUV is your one stop shop for shipping large families about, keeping them safer, more comfortable and more entertained than in pretty much any other vehicle on the market for this price.
Safety features include blind-spot assist, rear cross-traffic alert technology, ISOFIX-compatible seating, front and rear parking sensors and six airbags – giving this beast a healthy five-star ANCAP safety rating.
It's also a media powerhouse, featuring a seven inch touchscreen and eight speaker Bluetooth stereo, connected to Apply play and Android Auto, meaning your choice of on-demand streamed media can stretch as far as your monthly data plan allows.
To top it all off, the diesel engine offers 8.5L/100km in fuel efficiency –  an impressive number for such a large vehicle.
Mazda6 Touring Wagon
RRP $38,590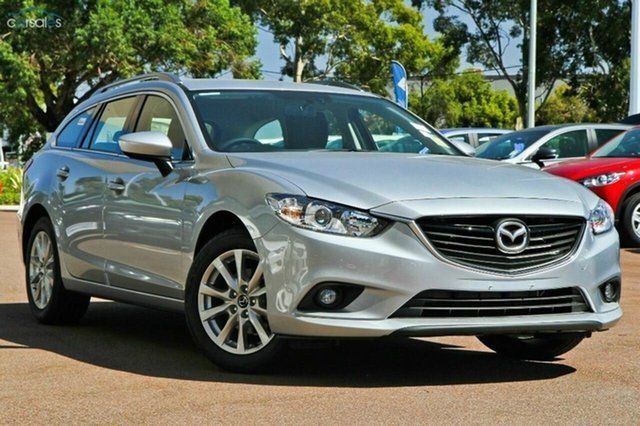 This curvy station wagon is perfect for the working mum that values form over function. With a bold front grille and long, broad nose leading to a sleek and muscular body, the Mazda9 sports an almost coupé design and really is a beauty to look at.
At this trim level the interior is also something pretty special. Very spacious in the front and rear, and with stylish leather seating throughout, it's a comfortable and luxurious ride.
The practicalities are still there too. The boot is pretty spacious, comfortably over 300 litres. Safety features include front and rear parking sensors, reversing camera and auto emergency braking.
That being said, form clearly takes precedence over function sometimes. The entrance to the rear seats plays second fiddle to the sleek exterior, resulting in a pretty narrow gap that can be tough to get car seats into. Generally, this car is more suited to the working mum with an older family.
Being a smaller car, fuel consumption is excellent at 6.6L/100km.
Images via Gumtree Cars.