How to Understand What You Want In A Relationship
The path to true love isn't always an easy one, and it can be hard to accept being single when all your friends seem to be in solid and strong relationships. If you're struggling to find the right person for you to settle down with, perhaps it's time to put some real thought into what kind of relationship you're looking for and the kind of person you want to be with, rather than blindly going on dates hoping that the next person you meet will just happen to be "the one".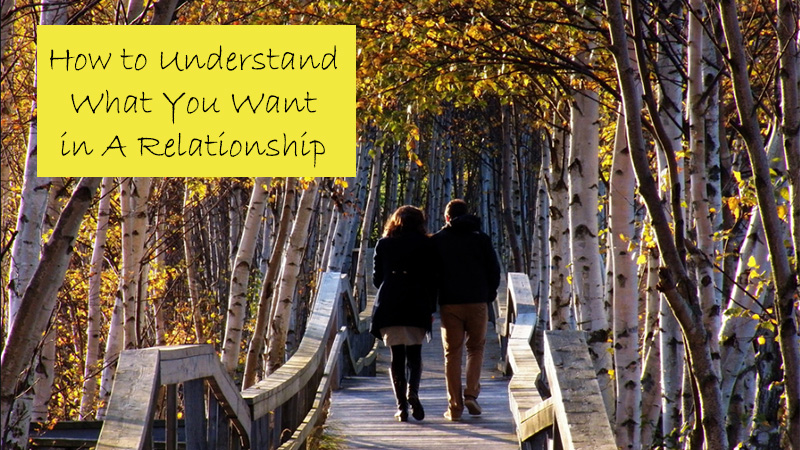 "One of the World's Great Strolls" (CC BY-SA 2.0) by photo fiddler
Learn From Previous Relationships
Sometimes we can be guilty of repeating the same old mistakes in the relationships that we have. A typical example would be falling for a married man, or getting involved with someone who's very controlling. However, it often takes someone else to point out these behaviour patterns and that's when a love tarot reading can be really helpful. Tarot readings can provide fascinating insights into any aspect of your life. The reader can show you how different decisions in the past have led you to make certain choices when it comes to relationships. You may not have been aware of any pattern developing, but it may be obvious to a third party observer. By becoming aware of these repeated behaviours, you become better equipped to decide how to act going forward, and the potential consequences if you continue acting in the same way.
Enjoy Being Single
Going on a continual round of dates and being set-up with friends of friends can be stressful and mentally draining. With each unsuccessful date, your confidence takes a hammering and it becomes hard to remain optimistic about finding a partner. Instead, take a step back from the dating scene and concentrate on enjoying life as a single person. You can't force love to come along on demand.
Ideally, your soul mate or long-term partner would share the same interests as you and enjoy similar things. Perhaps the way to finding love isn't through joining an e-dating site; maybe it's a better idea to sign up to a pottery evening class or to join a rock climbing club. Putting yourself into situations where you'll be with like-minded people increases the possibility of meeting someone new who shares your passions. And while you're doing that new thing, whatever it may be, you'll be making yourself happier and feeling more fulfilled. You'll gain much more in confidence than you would when your only focus is on finding a new relationship.
Allow Yourself To Be Surprised
You may think that you have a certain "type" and there's nothing wrong with having an ideal partner in mind. But if you narrow in your focus too much, there are a lot of potential love matches that you're arbitrarily ruling out. While your preference might be for a tall, dark stranger, what if you met a really funny, loving, kind individual who happened to be short and a little on the plump side? He might not tick the boxes you had with his physical appearance, but he might be able to make you happy. It's best to keep an open mind when it comes to looking for love – love might find you when you least expect it.
The truth is that we don't always know what we want in a relationship. But by looking back over our past and learning to avoid the type of relationships that haven't worked out or have made us unhappy, we run less risk of getting it wrong in the future. And instead of sitting waiting for the right person to come along, we should get on with enjoying life on our own. After all, someone who's evidently happy in their own skin is a far more attractive proposition than someone whose only focus in life is to find a new partner.