How to Keep Your Sex Life Alive After Kids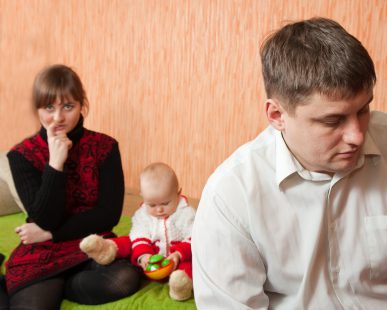 Keeping your sex life kicking after you've had children can be pretty hard. You go from experiencing huge swings in hormones with child birth to being so exhausted you often forget what day it is. You hardly get a break until you can ship them off to college. However, keeping a sex life alive is important not only for your marriage, but also for your sanity. Here's a few ways you keep your bed sheets rocking and kids from knocking.
Privacy
First and foremost, be sure to get a lock put on your bedroom door. Maybe even two? This can alleviate any fears you may have about your children walking in on you. This will let you calm down and truly enjoy yourself.
But as for making it happen and making time for sex, well that's going to take a little more work.
A Little 'Bad' Does Not Hurt
You can always be a "bad" parent and ply your kids with distractions. Make sure the house is safe, throw in a DVD, hand them some snacks and just disappear for 30 to 40 minutes. Think about all the times you do that when you have to clean, cook or get something done. No shame in doing it here and there to ensure that you and your husband are getting yours.
Planning Your Times
You can also plan sexy time. I know that takes away from the spontaneous sex, but if scheduling means you can have it then that's better than not having it at all. Figure out a day or two each week, where you will put the kids to bed, turn off the TV and head up to bed early or even figure out a day or two you can wake up early.
Mixing 'Pleasure' with 'Business'
If this doesn't work, consider multitasking by doing it in the shower in the morning. This way, you can stay on your schedule and give yourself a wonderful morning pick me up.
Babysitter
Finally, you can pay the the babysitter to take the kids out, instead of staying in with them. Send them off for an afternoon of rollerskating or movie going and then make the most of your alone time.
Set Some Rules
It's also important that you set a standard early — do not let your kids sleep in your bed, at least not regularly. It might be hard, especially if they are already used to it, but you need to make a defined space that can be just you and your husband's. Having your kids in your bed kills all chances of you actually having any sex .
Perk Up Your Sex Life
But perhaps, it's not the time that's hindering your sexcapades these days, maybe it's a little inspiration you're after to get the two of you worked up?
If that's the case, try sending dirty texts to one another throughout the day. Run off to the bathroom or room and take a sexy photo for them or tell them what you want to do to them when they come home.
Pick up some lingerie or a new sex toy for the two of you to try out. You can even shop online at places like Adameve.com, so your kids don't have to know what you're doing.
Consider incorporating some role playing or dirty talk into your next love session.
Or you could get busy in different areas of the house once your kids have zonked out.
Whatever you end up doing, you and your partner will definitely appreciate the effort the two of you are putting in, as well as benefit from all of the sex produced endorphins and good vibes.