Revamp your Living Room for Spring
Spring has to be our favourite time of the year. Trees in full bloom, lighter days and the prospect of a summer holiday just around the corner. It's no surprise we make such a big thing out of spring cleaning. It's a refreshing and even liberating process, to rid yourself of the old gloomy possessions for the winter, making way for beautiful flowers and light fabrics.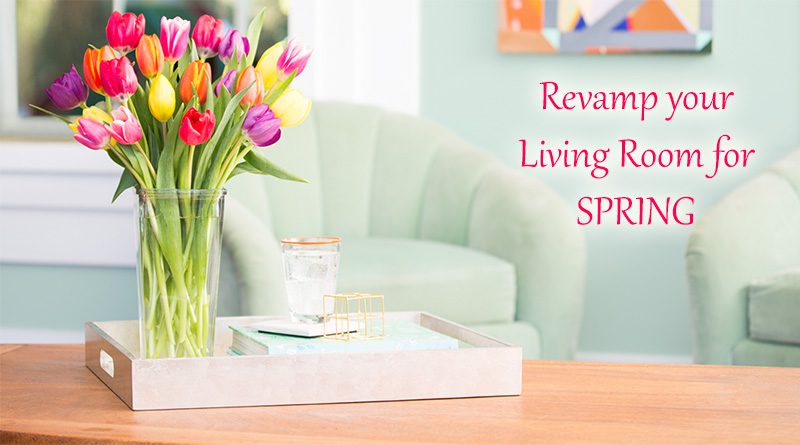 In terms of your living room area, there are a number of simple yet effective ways to revamp:
Brighten!
You no longer need to pull the curtains! The harsh and bright lighting of the winter months can be swapped for much more subtle lighting options come spring. We obviously advise energy saving lightbulbs from Lampcommerce for all your lighting options and this allow can transform your room into a more pleasant and summery environment. But if you need an effective and easy way to give your living room a new leash of life, then update your lighting and lamps first. For spring, you only need a hint of light in the late evenings so instead of sticking on your main lighting, invest in some classic yet striking lamps from Artemide. Perfect for assisting you when reading this summer's bestseller or for your weekly cookery show catch-up, subtle lamps give you gentle lighting with the added ability to be easily moved to your ideal spot.
Drape!
Leather sofas are anything but comfortable when the warmth hits them. Save your skin clinging savagely to the fabric with some cool throws and blankets. Sticking to a light fabric like cotton means they will stay cool, keeping you completely comfortable. There are so many different styles out there; you can really tailor your accessories to suit your personal sense of style. We love matching our throws with cushions of various sizes and rag rugs. With your rag rug buying, multiple colours means versatility so don't be afraid of a little colour! You can even make your own if you're after a new hobby…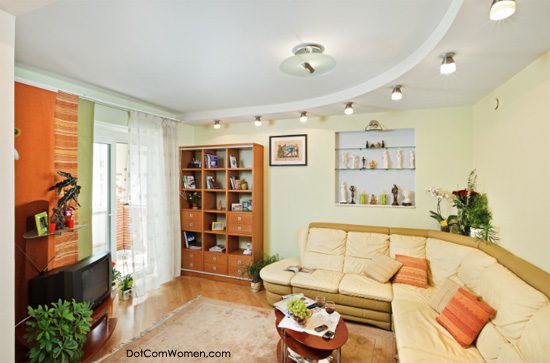 Personalise!
As well as your rag rugs and lighting, you can insert some much-needed spring time into your living room by personalising your home. We have also mentioned cushions, but the perfect way to add a homely touch is on your walls. In terms of convenience and durability, we would always advise painting or wallpapering your walls a neutral, inoffensive colour such as cream or even sky blue. This means you can not only personalise more extravagantly, but if you want to ever sell, it improves your chances of getting that all-important asking price.  For your walls, nothing screams home than a number of photos of your loved ones. Rather than opting for professional, and often forced looking, portraits, choose a number of exciting photographs from your recent trips and adventures. Print off different sizes in different frames to create a contemporary look.
Your living room is your room for relaxation. To escape from the pressures of the world. So stick your feet up and take five this spring…