Remodeling a Basement Bathroom: 4 Great Ideas
There is hardly anyone who'd be fully satisfied with the design or state of their basement bathroom. If you don't believe that the area under your stairs can be transformed into a modern and super-cozy bathroom without spending a fortune on its remodeling, you're very wrong. With the following tips, you'll be able to give your basement bathroom a second life. Forget about costly reconstruction: some superficial improvements will do the trick.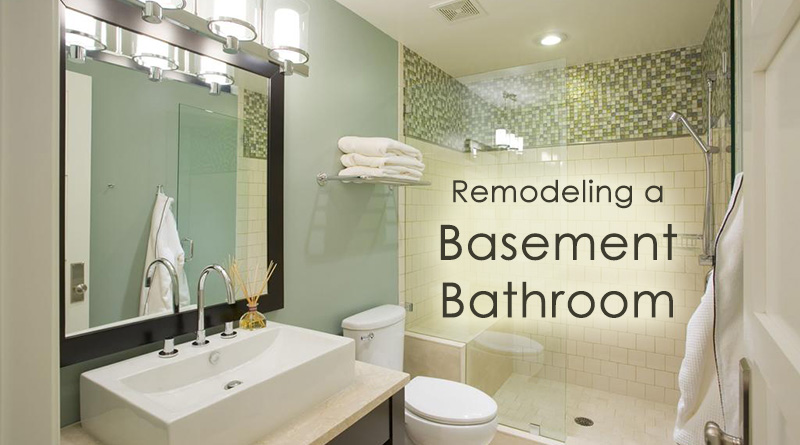 Add light
If your bathroom looks gloomy, consider changing the colors of the walls and the floor. Light colors will not only brighten it up but also make it look bigger. It's recommended to apply a semi-gloss finish since it will reflect light and visually enlarge the room. Use pastel colors such as milky, beige, or light gray to paint your walls. If you want to make your room appear taller, choose the right paint for your ceiling. It should be one shade lighter than the walls. Since old linoleum can date the whole room, install the new one. It's quite cheap so it will not ruin your budget.
Upgrade the fixtures
A nice bathroom is synonymous with a clean bathroom. Sometimes a thorough cleaning is enough to make your toilet and shower glitter again. If your shower is old or damaged and fixing can't be the way out, there is a very convenient option for you – a one-piece shower stall. They are prefabricated and quite easy to install so you can do it yourself. Also, you'll need to get a new vanity table with the shelves below. Open shelves rather than closed compartments appear more spacious thus making the room look bigger.
Improve the lighting
Since few basement bathrooms can boast a window that lets in the daylight, you'll need to deal with that problem installing artificial lighting. Pendant lights, ceiling lights, and wall lamps will fill your room with proper illumination. However, if you do have a window in your basement bathroom, decorate it appropriately. Avoid hard treatments and use light woven curtains instead. Two more good options for your window are shutters or wooden blinds: they will let the sunlight inside and ensure privacy when the sun goes down.
Embellish it
The details matter and by choosing the right accessories you'll transform a general look of the room as well as the atmosphere in it. First of all, replace your old bath linens with new soft white towels, sheets, bathrobes, etc. A white shower curtain, bath mat, and rugs will create a modern spa-like ambiance. Also, upgrade your faucets and towel racks replacing them with new and shiny ones. As the finishing touch, add some greenery (either real or plastic flowers), hang a mirror, or put some candles on the shelves or vanity.