How Modern Technology can Help You In the Kitchen
The internet has already proven itself as a useful tool to make our lives easier in the kitchen. It provides us with an endless pool of recipes to draw from, meal plans and diets to look at for inspiration, and how-tos that help us turn these recipes into delicious meals that we can consume with pleasure together with our families. Now modern technology has taken things a step further. Google's new toys, presented at CES 2018, will allow us to look for recipes and see how they are actually cooked without us having to touch them. Meet a new and improved Google Assistant: now with a screen.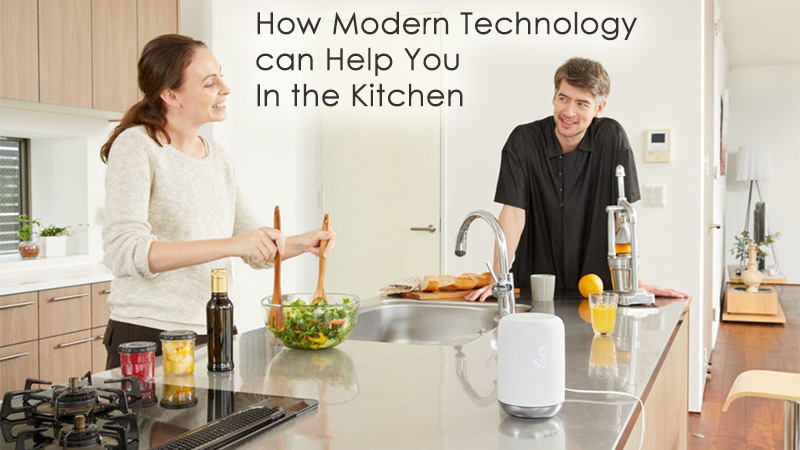 Actually, this feature is not Google's own innovation – Amazon already had an Echo device with a display to go around. But Google's solution draws on its vast resources and experience in search – especially voice search – to deliver the best possible results in any situation. At CES 2018, Google and its partners presented four new smart screens – described as "your old kitchen TV on steroids" – powered by Google Assistant, ready to change the way you interact with the internet even in the kitchen.
Imagine having such a device on your counter at all times while digging deep into a dough or decorating a cake. If you need any information, you can simply search for it by speaking to your smart screen in a natural way. And you can also control the other connected devices in your smart home using it. You can search for a recipe or a how-to video, you can listen to music, tell it to read the news, call your friends and family using voice controls alone, and even turn on the light or turn off the heat if you like. All this by simply saying "OK, Google" out loud.
And these are not simply tablet computers on a stand, standard accessories for many households. They don't have web browsers, they don't have their own mobile internet modems, and don't have batteries – they need to be plugged in all the time. What they have, in turn, are bigger and better speakers, improved connections to other smart devices in your home, better microphones for them to be able to pick up your voice more efficiently, and draw on the vast pool of information Google has at its fingertips: its massive search database, YouTube, and many others.
The Google Assistant-powered smart displays presented by Google at CES 2018 are built by Sony, JBL (owned by Samsung), LG, and Lenovo, and will go on sale in the coming months with price tags around $200. Would you like to see one in your home?