Mini Easter Basket Place Card – Easter Table Decorating
A tiny paper basket is a lovely idea for a place card for your Easter table. Create a mini Easter basket place card with a simple paper basket filled with grass and an egg.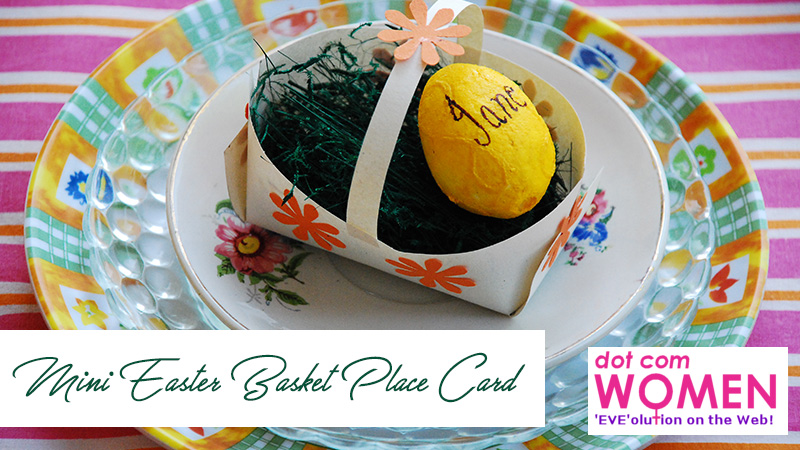 Materials:
Craft Paper in White and Orange
Daisy Punch
Artificial Grass
Styrofoam Egg – 1-1/2 or 2 inch
Yellow Poster Paint
Felt Tip Pen to Write Names
Directions:
1. Make a basket with white craft paper as shown here. You will need a paper measuring 5 inch by 4-1/2 inches to make one basket of this size. The side measuring 4-1/2 will become the folded sides with each cut measuring 1-1/2 inch.
2. Punch out daisies from the orange paper and glue them to the paper basket.
3. Fill the basket with artificial grass.
4. Paint the styrofoam and leave aside to dry completely.
5. Write the names of your guests on the eggs and place them on the grass in the basket.