Easter Place Setting Idea with Fern and Other Greens
Nothing says 'welcome spring' like fresh greenery from the garden. Bring some of it indoors to create a lovely Easter table decoration. This delicate fern makes a beautiful Easter place card and a contributes to a lovely Easter place setting. Any decorative leaf from your garden can be used to create this look.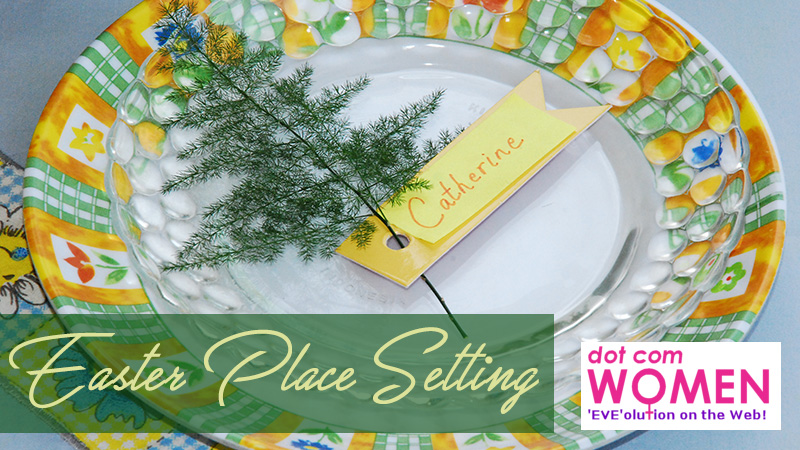 'Greens from the Garden' Easter Place Card
Look around in your garden for any interesting twig or leaf. Delicate ferns are a pretty choice for dainty Spring and Easter tables set in pastel shades.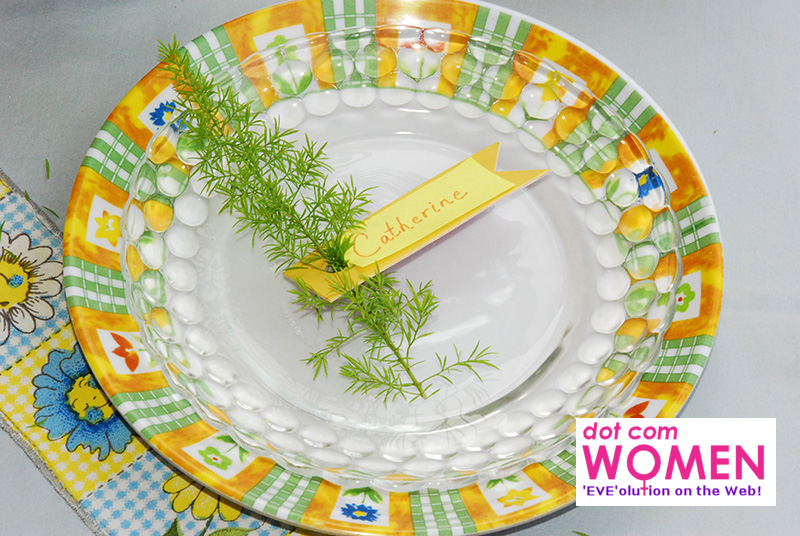 Get Creative with Name Tags
Brand label tags from new clothes, shoes and other merchandise can be put to some great use. Here, a little strip of a sticky note (the sticky part of it) is used to hide the brand name and write guest names. These tags already have beautifully punched holes to pass the stem through. Some even have brads and eyelets which can play the look further.