How to Enjoy Your Back Yard in the Fall
With the weather turning cooler, you might have started putting your lawn furniture away, deciding not to use your back yard again until the spring. But, what if you did things differently this year? What if you decided to make the most of your outdoor space during all seasons? All it takes is a little ingenuity, and a willingness to look at your yard as somewhere you can enjoy spending quality time with the leaves turning red around you. Here are some ways you can enjoy your back yard this fall…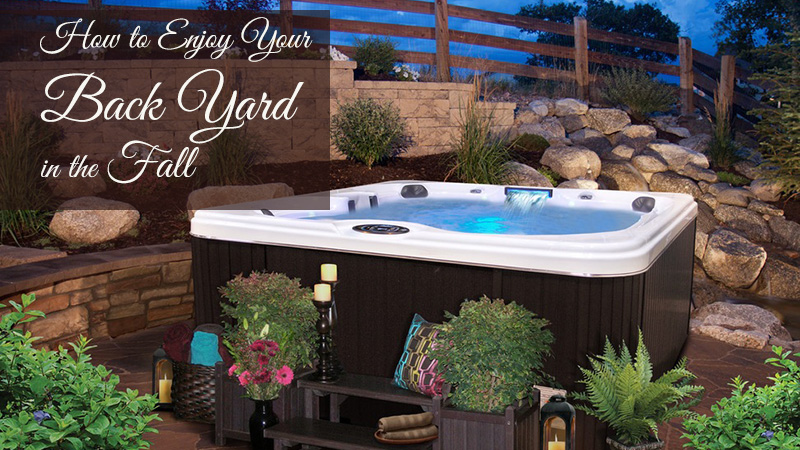 Add a heater
First you're going to want to make your yard somewhere that's warm enough to spend time in. So begin by investing in a patio heater, positioning it beside your seating area to make the most of the warm air it's releasing. They're available in lots of different styles to suit a wide array of budgets, so browse your favorite retailers to find a heater that works perfectly with your yard style.
Install a fire pit
As well as a heater, how about adding a fire pit? You don't have to buy a large fire pit if you have a modest budget, but even the smallest ones are a great addition to any outdoor space in the fall. A fire pit will serve as a great focal point for you and your loved ones to gather round, it will give out lots of heat, and it's also the ideal place to toast marshmallows on or have friends over for drinks and gather around.
Cook outdoors
If you thought that cook-outs were something you only do in summer, think again. Whether you want to opt for a full outdoor kitchen, or simply like the idea of adding a high quality BBQ island so that your family and friends can enjoy backyard cooking long after the last of the summer sun, there are plenty of ways to cook outdoors with all the comfort and practicality of indoor cooking. There's nothing better than grilling and eating in the great outdoors, especially when the air is crisp and fresh, trust us.
Treat yourself to a hot tub
You'll find you spend lots more time in your backyard – even in fall – if you have somewhere warm to relax. Nowhere is warmer (or more relaxing!) than a hot tub, so see if you can squeeze on in: you can buy one with water jets, lights or massage features, and they're a good way to spend time with friends and neighbors after a busy week at work. There's no doubt that everyone will want to hang out in your back yard from now on if you're the proud owner of a hot tub!
Upgrade your pool
If you're lucky enough to have a pool, fall doesn't mean you have to cover it up until the warmer weather arrives. In fact, if you simply add a pool heater, you'll be able to swim in your pool throughout the colder months. Your friends and family will love that they can come to your house to hang out in a nice, warm pool, which is the perfect pairing to a hot tub or BBQ island.
Make an outdoor lounge
A comfortable seating area outdoors is an important consideration if you're going to use your back yard after summer, so consider upgrading your furniture if you think it needs it. Sectional outdoor sofas, comfortable chairs and tables that are suitable for all kinds of weather conditions are a must-have, and you'll find that you get plenty of use out of your back yard if you pay attention to these kinds of details.
Look after your lawn
Another way to ensure you're enjoying your back yard throughout fall is by keeping your lawn in good condition. Of course, it won't look as green and healthy as it does throughout the summer, but keeping your back yard in good condition when the weather is cooler means you can use it for family gatherings and Sunday afternoons. For example, a well cared-for lawn is perfect for a game of backyard football or baseball around Thanksgiving, so do remember to apply some fertilizer and keep it as healthy as you can.
Plan a stargazing night
Finally, make some special memories in fall by planning some outdoor activities. For example, star gazing is something you can do on your own for some quiet, meditative time, or as a couple for a romantic date night. Kids and teens will love it too, and if you remember to download a stargazing app to help make sense of what you're seeing, you'll get even more out of it. But, don't stop there. You could go camping in your back yard – it's a great way to make the most of your outdoor space during fall and, unlike camping in the great outdoors, you'll have all the comforts of home (such as running water, extra layers of clothing and a bathroom nearby!).
These are just a handful of ideas on how to enjoy your back yard this fall. Do you have any suggestions to make of your own, or anything you've enjoyed doing in the past.