Decorating Your Doorway for Christmas
Your door is the first thing your guests see and if you want the Christmas spirit to begin right from your door, follow our simple ideas: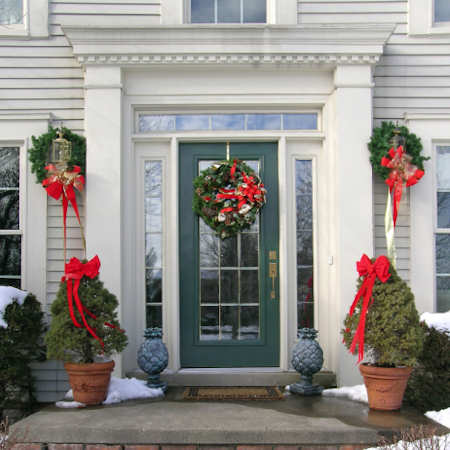 1. First and foremost, consider painting your door. A freshly painted door will welcome guests and bring out the best of whatever decorations you choose to add to it.
2.  The most classic touch is to decorate your door with a cheerful wreath.
2. Add evergreen or fake topiaries on both sides of your door.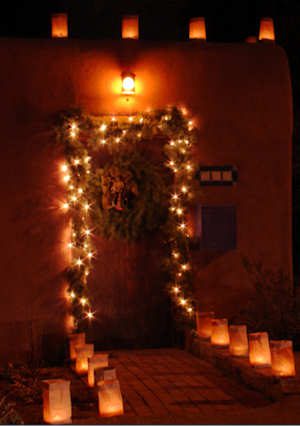 3. Line the path to the doorway with luminarias.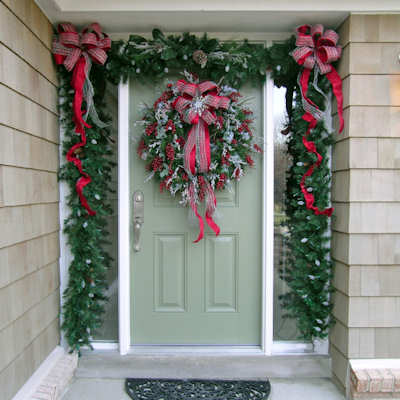 4. Use real or fake evergreen garlands to decorate your door.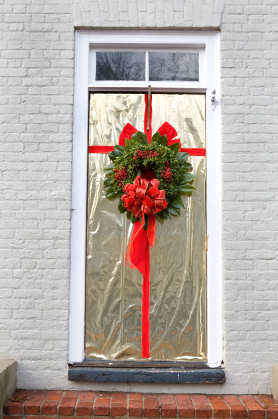 5. Glue or tape red ribbon to make your door look like a 'Gift Package'.
6. String white lights with the evergreen garlands that decorate your door.
7. Create interest at the door. Place a large or even inflatable snowman or Santa or even a 'Santa's Sack' at one side of the door.
8. Use festive door knob hangers. A bright red or plaid bow will also give a beautiful look.