Choosing Furniture – Practical Recommendations
When purchasing furniture, it is not only necessary to consider its price and visual characteristics. You should also pay attention to all the functionality indicators, material quality and durability. Nowadays, in the process of furniture manufacturing, different types of plastic and metal are usually used. However, despite this tendency, wood is considered to be the most popular and stable material. It is environment-friendly, practical, attrition resistant, and looks stylish. No wonder that the most expensive furniture is made from wood.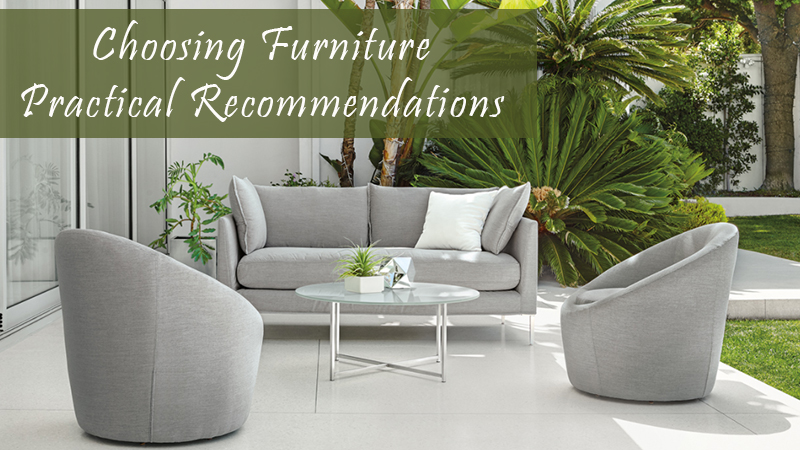 However, quality of furniture is associated not only with the material it is made from. A complex of other factors distinguishes qualitative professional furniture from the second-rate accessories. In addition to the material strength, safety and comfort, furniture must withstand loads of up to 140 kg 35-70 hours per week. Otherwise, it will break in one or two years; visit website for more information about choosing furniture.
Furniture Characteristics to Consider
If you want to buy quality furniture that will make your living space comfortable, stylish, and ergonomically smart, then you should pay attention to the following characteristics:
Materials – check material hardness and exploitation characteristics, assure they are smooth to the touch;
Ergonomics – make sure that the furniture is comfortable to sit, lay on;
Warranty period – check the warranty period since it may also say a lot about furniture quality and potential durability rates;
Visual characteristics – it is also necessary to assure that furniture set will perfectly fin in the living space without breaking the initial atmosphere and interior;
Necessity – make sure each piece of furniture is for a specific purpose. Do not buy a humpty for the sake of it; it will take up space, which you could use more smartly.
A Few More Things…. 
Before buying furniture, it is necessary to decide which option is suitable for you – environmental-friendly and expensive furniture or unsafe but affordable accessories. If you cannot buy wooden furniture, then we advise you to pay attention to furniture made from other modern materials. However, it is necessary to remember that the choice of inexpensive furniture leads to "cheap" and unattractive appearance of the space as well as to the deterioration of furniture in a year. When it comes to shopping for, selecting and purchasing a piece of antique furniture, it helps if you have a strong knowledge of the piece and era you are looking for.
the other hand, the thoughtful ergonomics and convenient structural form of the expensive furniture set is a assign of your perfect taste. What is more, the relatively high cost of such furniture pieces is quite rational and certainly pays off, while cheap accessories wear out quickly, lose a presentable appearance, which leads to extra expenses. So the initial savings will necessarily be illusory.