Candy Themed Christmas Tree Ideas
This year, decorate a tree with sweet delights for kids – kids of all ages we mean! We have here, two distinctly 'delectable' Christmas tree ideas – 'Cookie'land and 'Candy'land and many more candy themed Christmas tree ideas to inspire you.
'Cookie'land Christmas Tree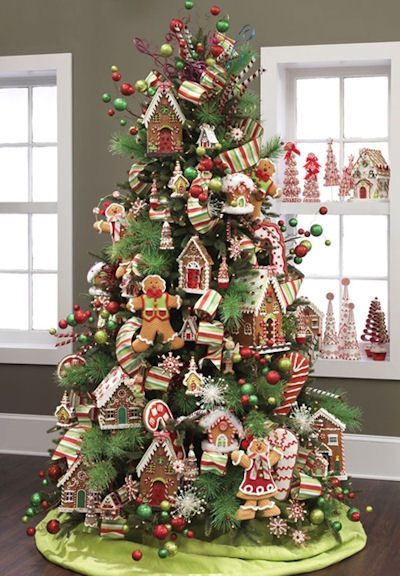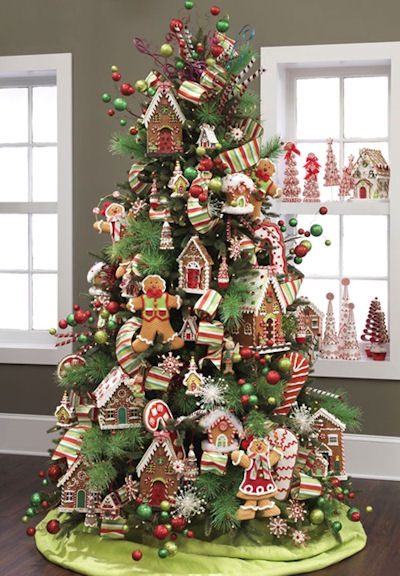 Used on the tree are Gingerbread House ornaments, Gingerbread Ornaments, Candy Tree Ornaments, cookie snowflake ornaments and striped ribbon. All are available at RAZ Imports.
Candyland Christmas Tree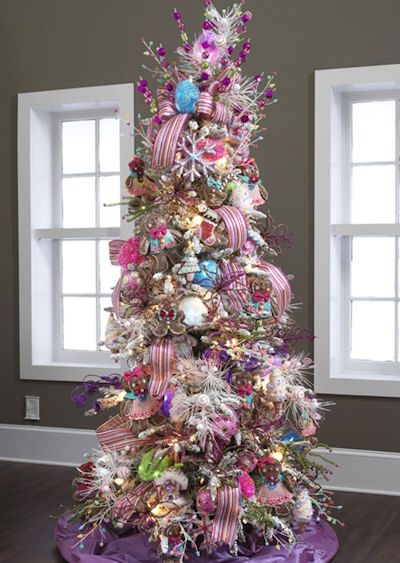 Decorated in bright pinks, this dreamy Christmas tree is decorated with Candy Houses, Ice Cream Cone Ornaments, Candy Snowflakes, Gumdrop ornaments, Candy Sprays and Striped ribbon. All supplies are available at RAZ Imports.
Yet another Candyland Tree from RAZ Imports: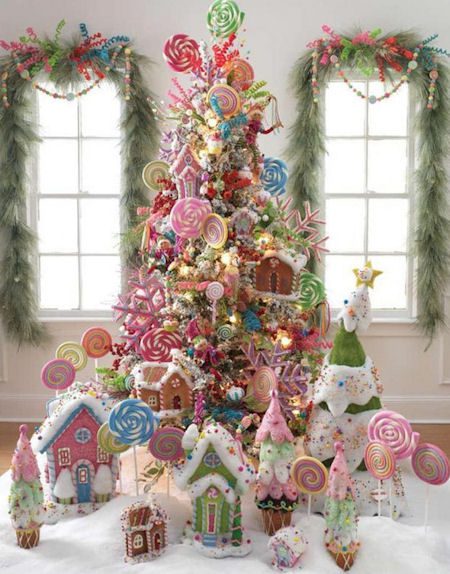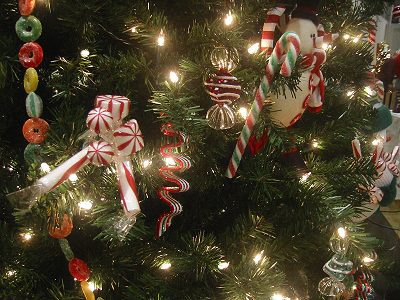 What Else you can use:
Wrapped Candy Canes
Fake Candy Canes
Wrapped Mints
Candy Garlands
Assorted Wrapped Candies
Candy Shaped Ornaments
Snowmen
Santa Ornaments
White Lights
Handmade Ornaments
Make little clusters of wrapped candies using florist's wire or thread soft candies to make garlands.