Brighten Up Your Conservatory with Stylish Furniture.
As with any room in your house, you will want your conservatory to feel as homely and stylish as possible. Perhaps more than any other room, you will want to make it have a relaxing atmosphere and one way this can be done is to choose the right furniture to fill it with.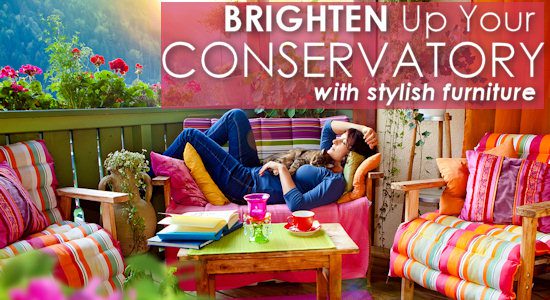 As with any room you're going to want to chill out in you will want to have some comfortable sofas or chairs to sit in. There are a range of individual sofas and chairs available in a variety of colourful and room enhancing patterns and colours. There a whole range of designs to choose from, banana leaf, rattan and wicker to name but a few.
A Suite Set
If you are starting your conservatory from scratch then you may want to consider ordering a suite set which comes with a range of sofas and chairs. There are a range of 3 piece and 6 piece sets which are widely available and will usually offer seating for around four to six people. The suite sets don't just come with sofas and chairs. They often come with (especially the six piece suites) a coffee table, footstool and a lamp table. Being a suite set, the design of all the furniture in the set will be the same so none of it will look out of place in your conservatory.
A Special Touch
However your conservatory may already have comfortable chairs and sofas in it and you may be looking for something else to give your conservatory that little bit extra. Luckily there are plenty of additions you can make to make this happen. As already mentioned in the suite sets you could add a useful and nice looking coffee or lamp table to your room. The coffee tables will often come with some storage draws and shelves which can come in useful for storing useful things you may not want to leave lying around. With both the coffee table and the lamp table you can choose between either having a solid wooden surface or a transparent glass surface. For reference the tables with the glass surface are more likely to contain shelves and draws for storage.
Cushions for Color!
Your conservatory may already have all these things but you can spice it up that little bit more by adding some decorative scatter cushions which come in a range of different materials and attractive patterns. There is no need for the pattern on the cushion to match the patterns on the existing sofas and chairs in the room already as a different pattern will add a little extra colour to your conservatory. The cushions you can get come in a range of fabrics to suit your individual desires including andover sage, carmen sunshine and bronson fudge.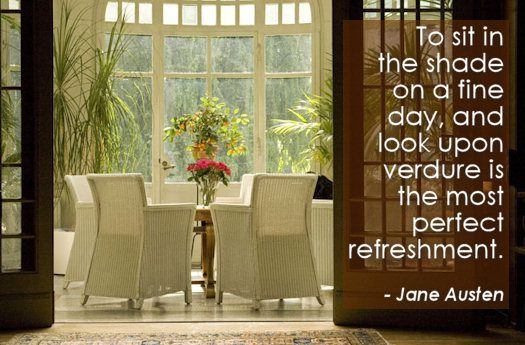 You do not have to spend an absolute fortune on your making your conservatory how you want as all the items mentioned here are available for very affordable prices. You can be almost certain that when you have completed your design or redesign of your conservatory then it will be money well spent.