What Dads Really Want for Father's Day
When June comes around, our thoughts turn to our dads, who do so much for us and ask so little in return. Since it's only right to treat these men we love to Father's Day gifts that they'll really appreciate, we asked three fathers what they most want from their grown kids this year.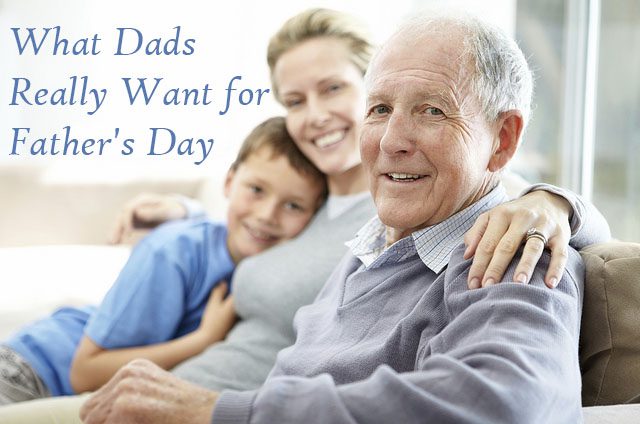 John Murphy is a retired banker living in Santa Barbara, CA, where he loves to golf and garden. He's also the proud father of 3 children, grandfather of one, and has been for married 41 years.
Make it day of family traditions.
Father's Day is special for Murphy because it's an occasion to get together and celebrate with his family. Usually, everyone enjoys a long walk on the beach and then they eat a big dinner. It's a tradition that Murphy always looks forward to.
Barry Horwitz is a CPA, a sports fan, and father of three children.
Take dad on memorable trip.
This year for Father's Day, Horwitz would love to take a trip with his three sports-loving sons, and visit various baseball fields across the country. It would be such a wonderful way to spend time together that he would even be willing to chip in a little bit for the costs.
New York native Bill Telfair, now retired and living in Atlanta, enjoys working on his home and yard. He has four children aged 35 to 40, and was recently married to new wife Margie Shannon.
Give the gift of gadgets.
Telfair, like many men, is really into electronic gadgets, and one thing he wants this year is a DVD recorder.
Plan a family reunion.
Telfair would also be very happy if he could be with all four of his grown children on Father's Day. His daughter lives in Atlanta with him, but he'd love it if the three who live in New York could make the trip south to hang out with their father on his special day.