More Gift Ideas: Page 1  Page 2  Page 3  Page 5
13. Collectibles
Crystal flowers and hearts, musical boxes, vintage gentleman's boxes, pocket watches etc. never lose their charm. Many brands come up with Valentine special edition gifts and figurines. Your gift will be sure to be treasured for a lifetime.
For Men: Vintage gentleman's boxes, cigar boxes, antique telescopes or mariner's compass, pocket watches.
For Women: Musical boxes, porcelain figurines, Swarovski crystal figurines, jewelry boxes, collectible dolls etc.
Resources:
14. Gourmet Gifts
Cookies, Candies, Cakes and many more gourmet gifts come attractively packaged during Valentine's Day month and make fabulous gifts.
But don't just limit yourself to sweets. Find out your partner's favorite cuisine (if you don't already know) and buy or put together a specialized gift basket just for them. An Italian or a Mexican themed gourmet gift basket is a great idea and will set the date and theme for the next dinner!
Resources:
15. Apparel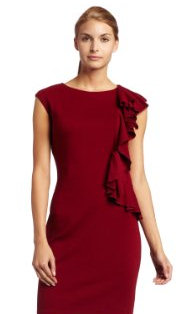 Attractive evening wear make a perfect gift for Valentine's Day if you know the person well enough to choose something they will like. If you are not sure of the size, choice of colors etc., it is better to take them along when shopping for your gift instead of trying to give a surprise and ending up giving an unwanted piece of apparel. In all cases, hold on to the billing invoice lest a change need be done.
For Men: A dressy shirt or accessory like ties, cuff links, belts etc. Gift sleepwear only if you are that ahead in your relationship with him.
For Women: A cocktail dress or accessory like handbags, shoes (if you are sure of the size), a stole or scarf etc. Gift sleepwear only if you are that ahead in your relationship with her.
Resources:
16. DVD's
For a cozy and romantic night in, cuddle up and watch a favorite romantic movie together. Order a DVD online in time to ensure delivery before Valentine's Day.
Resources: DVD's from Amazon.com
More Gift Ideas: Page 1  Page 2  Page 3  Page 5