Practical but Lavish Valentine's Day Gift Ideas
No one likes getting the same gifts year after year. No, this isn't about getting the same holiday-themed sweater for the fifth Christmas in a row (thank you, Grandma) this is about the paltry boxes of chocolate and limp flower arrangements that are consistently given as romantic tokens of affection on Valentine's Day. One of the better things about this holiday is that it offers endless gifting possibilities. Who ever said that red roses and paper cards were the way to one's heart?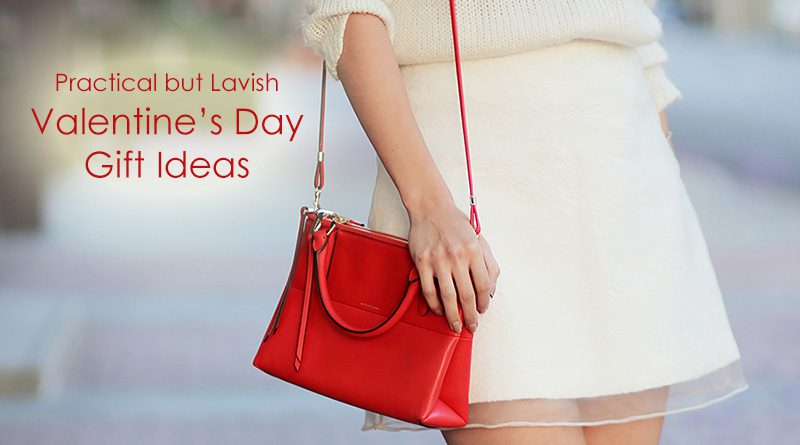 A priceless gift has no expiration date, and doesn't come with a complimentary plastic vase. Instead of relying on old traditions of the past, why not do something new to surprise our partners? For those of us who aspire to give our significant others a gift that recognizes their style, originality and success – check out these lavish, yet practical V-Day gift ideas below.
The Charm that is Coach
Winter is the ultimate time to accessorize. Scarves, jackets, hats—we can play our look up or down with just the right stylish accent. The 3-in-1 Coach leather glove is a fabulous addition to any winter wardrobe. The vintage inspired chocolate toned hand-worked leather works effortlessly with the removable charcoal gray inner knit cashmere and wool glove, making for a striking classic design.These gloves will compliment your partner's style all while keeping them warm and protected from the winter chill.
Gotta Get the Gucci
Finding luggage that is both functional and fashionable is no easy task, and finding a travel case that is durable? Close to impossible. Not so with Gucci. Rated as one of the 10 Best Luxury Luggage Lines by EliteTraveler, the Gucci Joy Large-Leather-Trimmed Coated Canvas Weekend Bag is the essential kitbag for your weekend getaway. Why? The "Joy" Gucci bag is made from heavy coated canvas that can sustain even the roughest of baggage checks. The Joy bag is trimmed with beautiful coffee-colored leather and russet leather handles, while decorated with the unforgettable GG crest. With this bag, the phrase to "travel in style" has never rang more true.
Omega: The Powerful
Wearers of Omega watches are trendsetters, adventurers and fantastic dressers. They are people who understand what it is to have a strong work ethic and how to make every decision with integrity. The Omega watch has been to the moon and has served secret service agent James Bond as weapon to defeat villains bent on western destruction. With advanced Swiss engineering, Omega timepieces deliver excellent performance with a range of features that support deep sea diving, racingand mountain climbing; consider the traditional Globemaster or the classic Bullhead. Every Omega watch is handcrafted to deliver its owners the tools they need to succeed.
Wool is in!
February is one of the coldest months of the year, and any jacket or coat you own is put to the winter test. If a jacket doesn't cut the muster, you feel every wind chill like a 1,000 knives. This V-Day, consider getting your S.O. a Hugo Boss wool coat. According to GQ Magazine, the Hugo Boss wool coat is a top 10 winter coat. Consider the 'Shawn' Wool Blend Overcoat. This black men's overcoat has a sublimely tailored fit and with a raw-edge texture. This warm and sumptuous winter coat will protect the wearer from the cold and pair nicely with a sleek maroon winter scarf.
It's not so difficult to understand why flowers and candy no longer cut the V-Day muster. Giving the gift of luxury far surpasses anything a wilting flower can do. This Valentine's Day, surprise your partner with a gift that will last forever.