Getting The Perfect Something for the Man Who Has Everything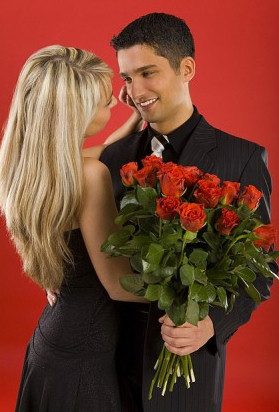 You want to give your man the very best on Valentine's Day but it seems like he already has everything. Whether he's always buying the latest gadgets, or has everything he can get his hands on pertaining to his favourite hobby, you are racking your brain trying to think of a gift for him. And to show your love, it can't just be a gift; it has to be the perfect gift. Well the perfect gift is out there, even for the man who has it all.
Tickets
You can never go wrong with tickets to something. Whether he's a baseball nut, or a fan of stage theatre, tickets are one thing that he won't have that are a perfect Valentine's Day gift. You can either give him the tickets as a gift, or you can find an event that's happening on Valentine's Day and surprise him with it. Give him clues such as, "We'll be watching men in shorts," if you're taking him to a hockey or basketball game, or "You may want to put on a tie," if you're taking him to a show. Either way you do it, it's a great gift that he's sure to love!
Hobby
To find another great gift, learn a little bit about his hobby and search for the perfect gift relating to that hobby online. There are many sites that have all kinds of rare and collectible items. For instance, if golf is his thing, you may want to search for a signed Sebastian Vettel picture. Order it months in advance though to make sure that you have it for your sweetheart on Valentine's Day.
For His Eyes Only
If you have the self confidence, you can also go to a professional photographer and have sexy pictures taken of yourself. This does'nt mean that you need to have especially provocative pictures taken but you can have pictures that are especially romantic. You could wear nice lingerie, or be photographed in an intimate setting, such as by a fire or on a fur rug. There are also photographers that specialize in fantasy pictures. These pictures are taken of you in body paint and other paraphernalia to make you look like someone else. You may want to dress up like his favorite character in an online role-playing game, or he may have always had a thing for Princess Leah from Star Wars and so, the photographer will use costumes and make-up to make you look like them.
Time With You
Remember too, that just you may be enough of a gift. That's not to say that when he arrives you should be standing in sweatpants and a ponytail, thinking that just you is enough. But letting him spend some intimate time with you and sharing time just being together is often all guys really want on Valentine's Day. The 14 Days of Love coupons are also a great way of giving him more excuses to be with you.
Whichever route you decide to go, there are always gifts for the man who has everything. Whatever you decide to get him, he will surely appreciate the thought that went into his gift.