The Most Amazing Celebrity Halloween Costumes of 2017
They say bad memories are the ones to last. Looking back at 2017, there is enough material for bad memories to last a lifetime – it was called by many one of the worst years of the century so far. So, to make its effect last less in the new year, let us take a look back at some of the more amazing things we've had the chance to see in 2017. And let's start with the best and most amazing celebrity Halloween costumes our favourite celebrities wore for last year's Halloween parties.
As you might expect, the undeniable champion of the Hollywood Halloween costume is 44-year-old model Heidi Klum.  Unlike most of her fellow celebrities, the mother of four put on a quite concealing costume, along with a mask and a lot of makeup, to turn into the scary, potentially man-eating monster teenager played by Michael Jackson in 1983's Thriller. To make things even better, she even learned the dance moves to go with it. Way to go Heidi.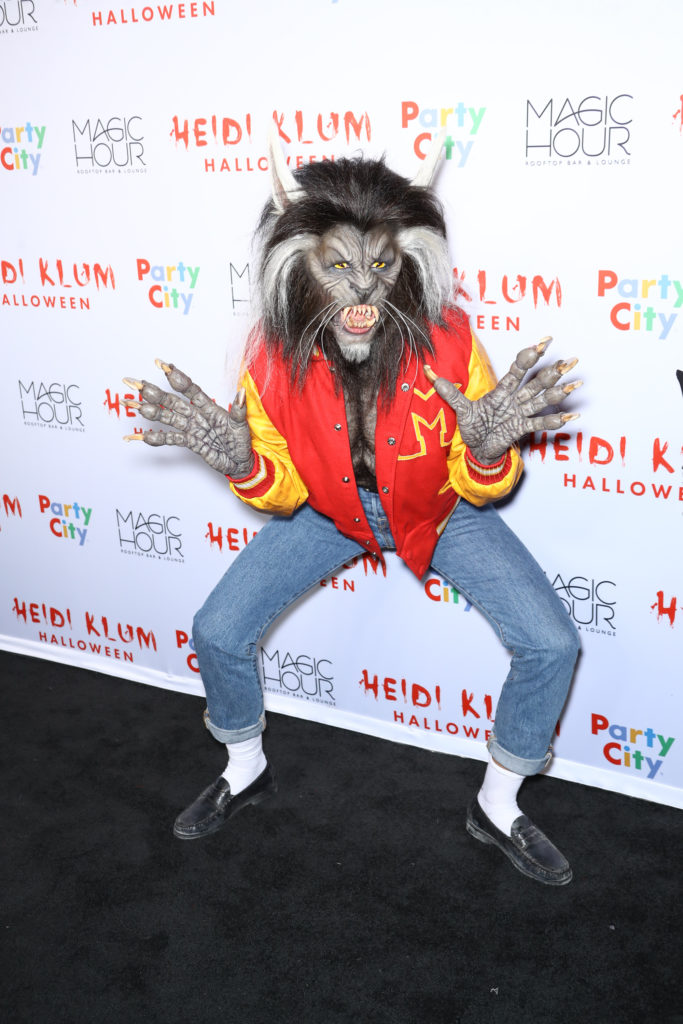 But her performance – and costume – was just one of the many worn by famous faces (more or less visible) last Halloween. Hip-hop diva Cardi B went out to celebrate the scariest night of them all dressed as Cruella de Vil from Disney's animated / live-action tale "101 Dalmatians". Her outfit was a perfect rendition, complete with the red gloves and the long holder mouthpiece.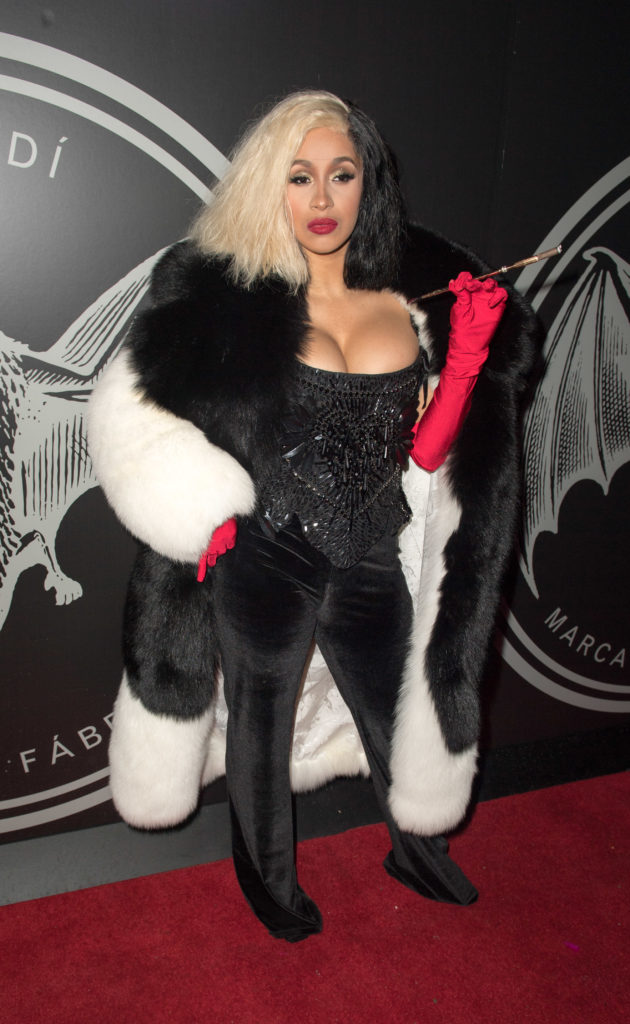 Jessica Alba and Kelly Sawyer went out to the party dressed as the undeservedly neglected on-screen teenage couple Paulie Bleeker (Michael Cera) and Juno MacGuff (Ellen Page) from 2007's Juno. It was the perfect costume for the actress who has announced her pregnancy earlier in 2017. In the meantime, she gave birth to a baby boy on December 31st. Our best wishes go out to them, and congrats on the perfectly chosen costume!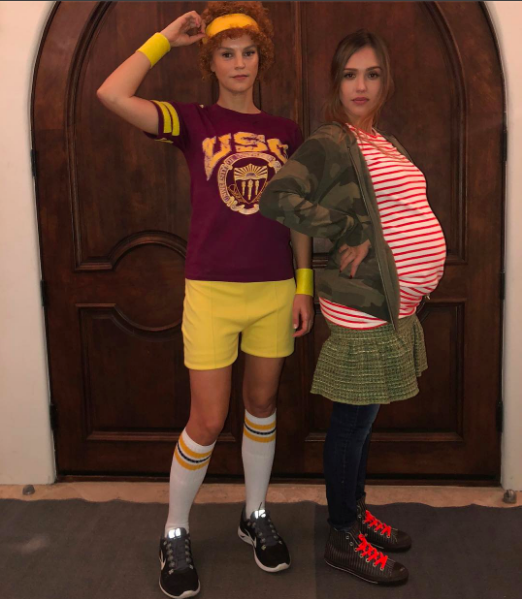 Last but not least – and before you accuse us of favouring one of the sexes – let us take a look at the costume of emerging actor and young heartthrob with an amazing hair, Joe Keery – you probably know him for his role in Netflix's popular science fiction/horror series "Stranger Things". For Halloween, the 25-year-old has left his loaded baseball bat at home, preferring to change it for a magic wand: he went out to party last Halloween dressed up as Harry Potter.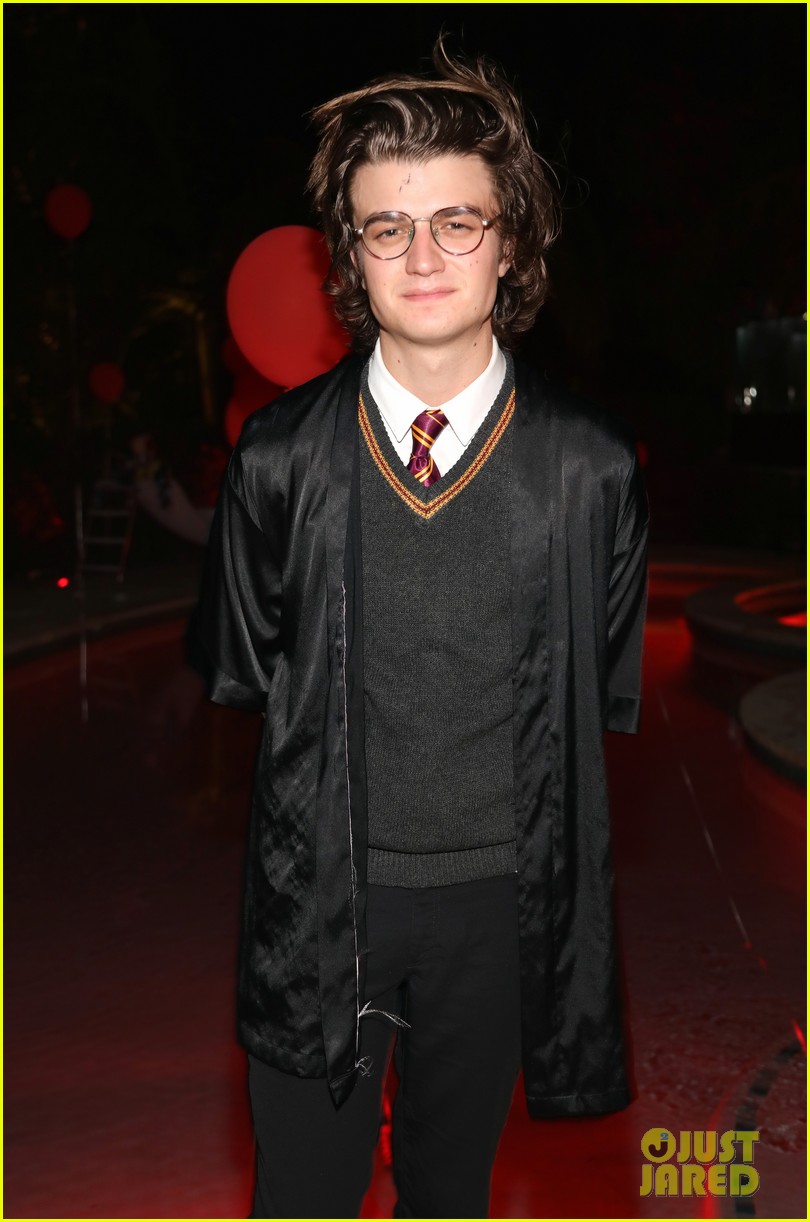 He attended the 2017 Just Jared Halloween Party, joining the likes of Luke Blaines, Cassie Scerbo, Thomas Dekker, and Clark Duke for the night.