4 Ideas for an Alternative Halloween
If the cliché combination of music, Halloween themed food and trick or treating is getting a little tiresome, why not try one of these alternative ideas for celebrating Halloween this year?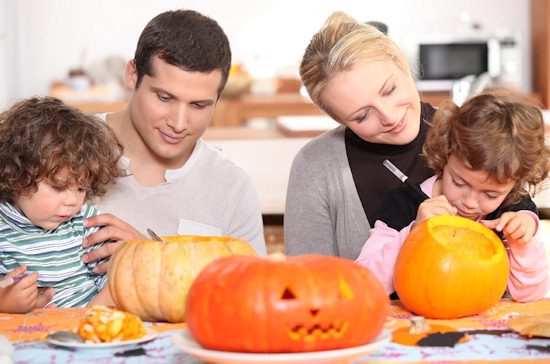 Monster Movie Night
If your kids love to dress up but aren't too bothered about spending an evening out knocking on neighbours' doors in the cold, why not host a monster movie night for the family? Invite cousins, aunts and uncles over for an evening spent watching films like Nightmare before Christmas and Corpse Bride. You could still dress up in Halloween costumes and make gory-looking foods for the occasion, but you'll all be spared from a night spent trawling the neighbourhood in the cold.
A Christian Celebration
If you're religious, you might not like the idea of encouraging your children to dress up as witches, devils and other ghoulish characters. As an alternative, you could see if there's a church close by that's hosting a Halloween party of a different kind.  Some churches celebrate the Christian Feast of All Hallows by hosting community gatherings, whilst others celebrate Halloween without the ghoulish characters by hosting themed fancy dress parties where people attend dressed as superheroes or characters from films.
Ghost Tour
If you don't have children, or if yours are too old for trick or treating now, you could visit one of America's most haunted cities for a ghost tour. These tours can be fascinating and you'll learn a lot, but you'll also get in the Halloween spirit as they're pretty scary and certainly aren't for the faint hearted!
Pumpkin Carving and Crafts
If you love arts and crafts, you could throw a pumpkin carving party in the build up to Halloween. Get the children to invite their friends over for a fun evening of Halloween décor designing and pumpkin carving. You could even include biscuit decorating, and whatever each child makes they'll get to take home and add to their own decorations. Obviously you're going to need some help supervising, so try and rope in some of the other moms from your kids' school.
Whatever you choose to do this Halloween, you don't have to follow the crowd. Doing something different every now and again can make your celebrations much more fun, and it'll stop you getting bored of Halloween every time it comes back around.