Walnut Brie Toast – Vegetarian Breakfast Recipe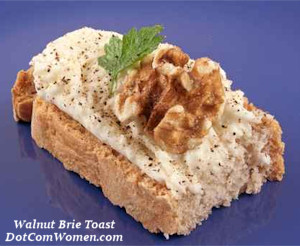 Ingredients:
4 slices bread
180 grams brie
25 grams of shelled walnuts
4 tablespoons honey
thyme
Directions:
1. Cut the brie into slices and top the bread slices with it.
2. Chop the walnuts coarsely.
3. Sprinkle chopped nuts over the prepared bread slices.
4. Pour honey over them.
5. Finally, sprinkle with a little thyme.
6. Grill the toasts for 8 minutes on a baking sheet in the oven at 220 degrees C.