The 7 Most Perfect Pastries in Paris
Paris has a centuries-old patisserie tradition that touts some of the finest pastry-making techniques in the world. When you enter a Parisian patisserie, you are faced with a dizzying assortment of enchanting baked goods. While your sweet tooth is likely to be satisfied by almost all of the pastry delicacies of the City of Lights, it helps to come prepared by knowing what to expect. Once you find a cheap flight to Paris and book your stay, it's time to start planning your pastry adventures.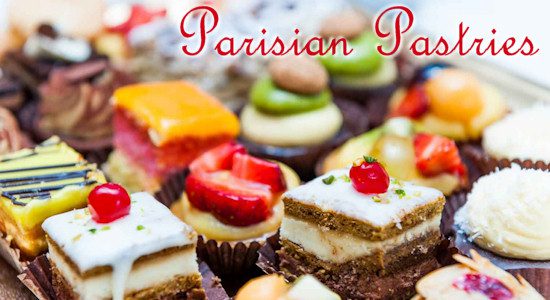 From dainty puff pastries to robust ham-and-cheese filled croissants, Parisian pastries can satisfy most tastes. Particularly Parisian are pastries that utilize floral aromas. When tastes of rose and candied violet are involved, the spring flowers of Paris will tickle your taste buds. Here are seven of the most commonly available and delicious pastries available at most Parisian patisseries.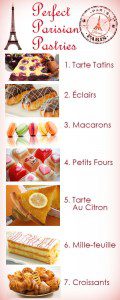 Tarte Tatins
To qualify as an authentic tarte tatin, a pastry must include caramelized fruit and be baked "upside down." Legend has it that tarte tatins were discovered accidentally when a cook made an upside down apple tart. Usually featuring apple, these pastries can also be made using pineapple, citrus and even tomato. Unassuming in their plain appearance, they are considered among the most richly flavored pastries due to the caramelization process which brings out robust flavor notes in the featured fruit.
Éclairs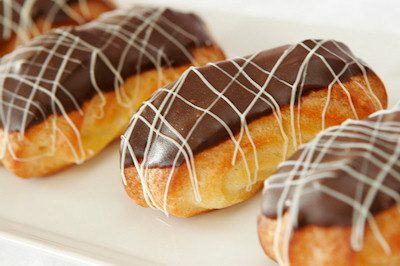 You can recognize an éclair by its distinctive oblong shape. These usually-frosted pastries are a staple of any patisserie in Paris, and you'll find them in a variety of incarnations. The actual pastry part of the éclair is hollow inside, and filled with custard, cream or pureed fruit. Éclairs originated in France but are now popular all over the world, often made using special éclair machines that cook the pastry dough into its classic elongated form and then fill the dough. Traditional French pastry chefs would never dare to use such a machine, and the finest éclairs in Paris are assuredly handmade. Modern patisseries in Paris are ever-experimenting with éclairs, offering fresh takes on the classic pastry. You can find pistachio éclairs stuffed with lime custard and even caramel-coated éclairs filled with cinnamon apple cream.
Macarons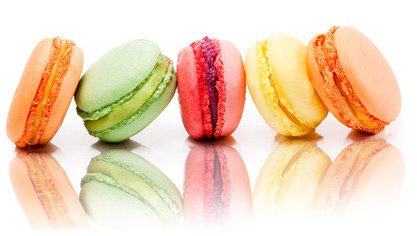 Authentic French macarons are best described as miniature, light meringue sandwiches that melt in your mouth. Macaron batter is traditionally almond-flour based, giving it a nutty tang. Macarons are usually vividly colored, often using all-natural plant-based food dyes. It is not uncommon to see displays of macarons arranged in a dazzling array of hues. Small and round, macarons are among the more unassuming French pastries, visually, but famed for the depth and richness of their melting flavors.
Les Petits Fours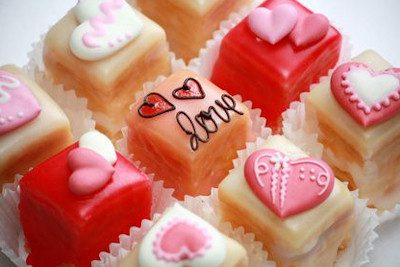 Petits fours are elegant, tiny confectionery appetizers, originally created in the 18th century to take advantage of the cooling process in the wood-burning brick ovens that were popular then. Their name means simply "the small oven," again referring to the preferred method for baking them. There are three classic types of les petits fours, and you can find them at most patisseries in Paris. One type is glazed, one type is salted and the third type is dry. The "dry" petits fours are the most variable and can be smaller versions of macarons, biscuits and meringues. Their small size makes them ideal as appetizers or elegant party treats.
Tarte au Citron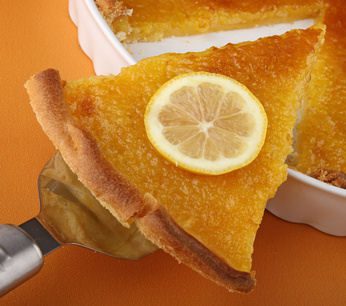 The simple lemon tart is a shining example of French pastry artistry. It's understated elegance and rich texture is the hallmark of the French cooking style. Creating the perfect tarte au citron is easier said than done—the pastry actually demands a high degree of technical skill. Typically, a tarte au citron is in a crimped, simple pastry shell that contains a variation on lemon paste or lemon curd. The difficulty is in creating just the right texture for the shell and the filling. The best Parisian patisseries offer lemon tarts that have a firm—though not spongy—lemon zest filling atop a soft-but-not-crumbly pastry crust.
Mille-feuille
"Mille-feuille" means "thousand leaves" in French, and refers to a vanilla-custard cake-like pastry also known as a Napoleon. These French classics alternate layers of pastry cream, cake, powdered sugar and vanilla custard to create a richly textured, tall cake. You can recognize a mille-feuille in Paris by its rectangular shape and marbled chocolate and vanilla (brown and white) icing.
Croissants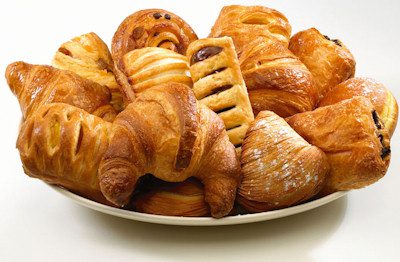 A trip to Paris would simply not be complete without a croissant, this most ubiquitous of French pastries. Crescent-shaped, rich, buttery and sometimes flaky, croissants can be filled with chocolate, marzipan or savory meats and cheeses. Crescent-shaped breads and pastries first became popular in the middle-ages, and are still used prominently throughout French baking and cooking.
About the Author:
Florence Marchand is a restaurant reviewer and a trained pastry chef who spends most of her time in Paris and in the countryside of France. She delights in discovering the finest examples of traditional French cooking both in France and all over the world.