Exercising with Friends – Ideas to Inspire
Do you find yourself choosing between time at the gym and time with your pals? Do you put your daily workout on hold whenever friends phone you up or drop by? "If your desire to get into better physical shape seems to be in direct conflict with your social agenda, it may be time to combine these two needs by exercising with friends," suggests registered dietician Monica Montes.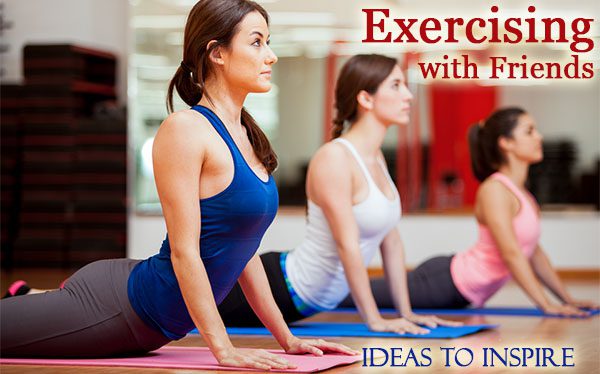 Get Fit and Socialize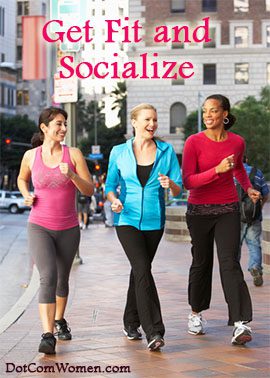 Share your day and get fit and healthy at the same time. Meet friends at the Gym or try the new Zumba class. For something more fun, try going pole dancing.
Partners are Great to Motivate
Encourage each other to keep going and celebrate accomplishments. On the days when you're feeling sluggish, your partner will help you stay on track.
Start a Club at Work
Organize a walking or exercise club in your place of work. Inspire your co-workers. Schedule time for 10 to 15 minute (or longer) durations of simple exercises at the workplace. Or take a walk around your premises.
Get Active With the Family
Set aside some time during the evenings or on weekends to get active. Head out with hubby and kids in tow and go to the nearby park for some family activity you enjoy. Play ball or carry badminton rackets or simply burst your calories playing free-style with the kids.
Meet and Mingle when Exercising with Friends
If you're single, try getting together with friends for some physical activity. Instead of sitting around drinking tea or having a few beers, go out for a nice jog or run. Another great idea for groups of friends is to go out dancing. It's an excellent form of exercise, and a lot of fun.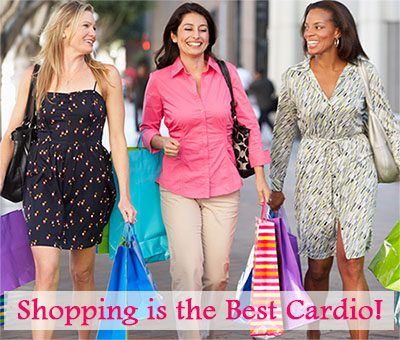 Shopping
Exercising with friends doesn't have to be boring. Shopping is the best cardio ever! Try downloading a pedometer app (we love Noom Coach) and try going shopping without exceeding your daily step goals. Get together with friends and enjoy browsing shops or searching for that elusive fit. One thing about trying a new dress – you will not want to binge immediately after shopping! If budgets are tight, go window shopping.