6 Apps That Help Manage Your Menses
Women know, from doctors and parents and advice columns on the internet, that tracking our period cycles is important. Many women juggle jobs, kids, hobbies, and full schedules; unfortunately cycle tracking often ends up forgotten in the bustle of a busy life. You might be tired of realizing you forgot to pack the tampons again when your period rolls around and surprises you, or you might be trying to track your fertility so you can add another member to your family. No matter what kind of menses management you're looking for, an app can make it simple.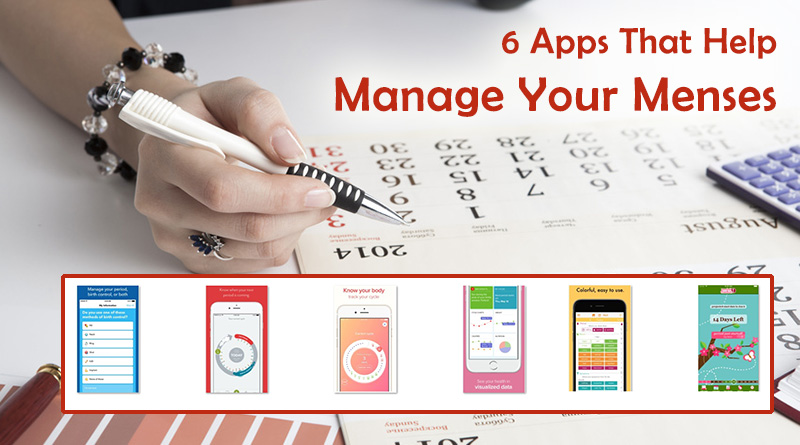 Period Tracker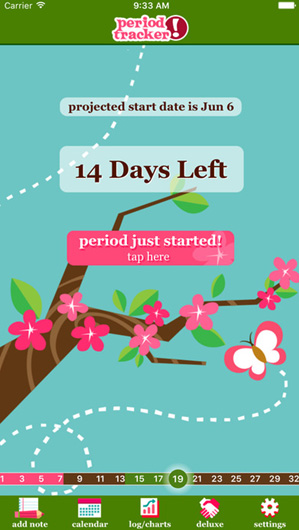 Image via Apple.com
You can download the lite version of Period Tracker for free on iOS and Android. Put in the starting and ending date of your most recent period, track your symptoms, and learn about your health with Period Tracker. Once you've entered a few periods, the app tells you your average cycle length and the average duration of your menses. You also have the option to mark spotting, moods, cravings, and the aches and pains that come along with your period, which can help you to see patterns.
Glow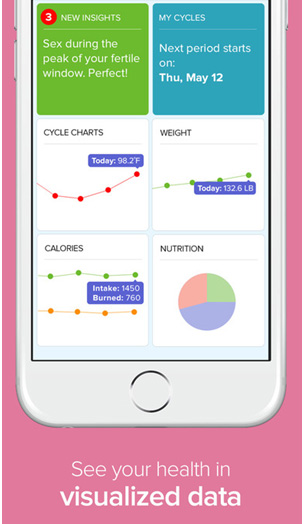 Image via Apple.com
Learn about your own fertility by downloading Glow for free on an iOS or Android device. Using the menstruation calendar and your own personal data, Glow uses algorithms to predict when you're ovulating and when you're at your most fertile. The more you use the app the more accurate it becomes. It also predicts when your next period will be and forecasts your fertility windows.
Clue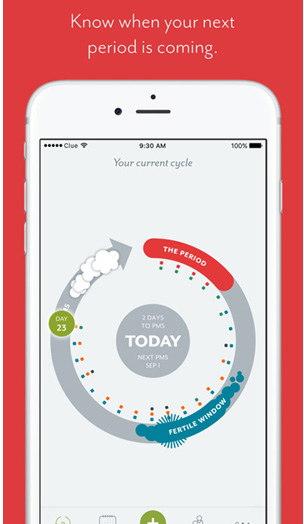 Image via Apple.com
This app, free on iOS and Android, tracks all aspects of your menstrual cycle. Clue will let you know when you're entering prime PMS time, so you aren't caught off guard when you suddenly feel those PMS pangs. It offers you 31 categories to track: pay attention to everything from your sleep cycle to your mood to your cramps. Users also love the simple interface and its total lack of pink.
Ovia Fertility Tracker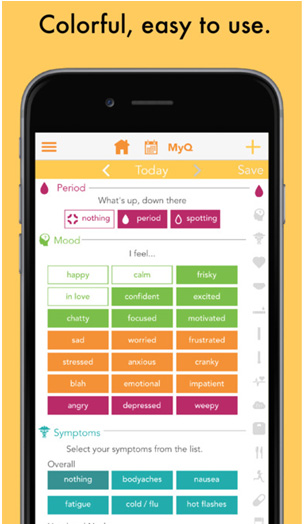 Image via Apple.com
Here is an app jam-packed with useful information. The Ovia Fertility Tracker and Ovulation Calendar's interface includes a lot of information for you to absorb, edit, and input, so this app works best on a newer model smartphone like the Apple iPhone 6s with its 4.7-inch Retina HD display. Along with the typical period, fertility, and ovulation tracking features, Ovia offers articles from experts with the latest in fertility information. Plus, you can export the data you input to Excel.
Eve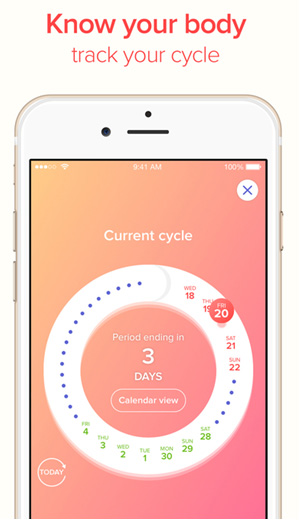 Image via Apple.com
If you need to keep a sex diary, Eve is the free iOS and Android app you want. It'll track your menstrual cycles like the other apps on this list will, but Eve comes at it from the angle of keeping you sexually safe. Keep track of your sexual health by inputting when you have sex, when you have your period, and any symptoms you have during your menstrual cycle. The more you use the app, the better it becomes at predicting when your period will start and when you're ovulating. Eve also offers a community featuring professional advice and forums of women with problems like yours.
Spot On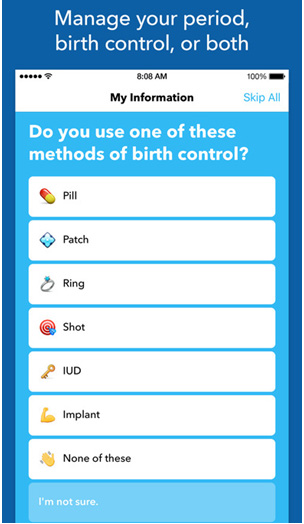 Image via Apple.com
Planned Parenthood created the Spot On app, free for iOs, to help women track birth control. This app has period tracker features, too, but you should download this one so you can remember to pop your pill at the same time every day, get information about your method of birth control, and look through common questions about the various birth control options and their side effects. Whether you want to switch, want to start, or just want to monitor your birth control, Spot On is the answer.
Tracking your menstrual cycle has never been this easy. With charts, communities, and extra information, these apps give you insight into what your body goes through when you're having your period. You'll get a better idea of when you're most fertile, making your family planning endeavors simpler. If you're a person with a period, you definitely want to download at least one of these apps.