Top Tips For Staying Fresh On Long-Haul Flights
One of the worst things about long-haul flights (other than packing your suitcase to suit requirements!) is feeling disgusting when you step off at your destination. Luckily, there are countless ways you can stay fresh on long-haul flights without breaking the bank! You can get an ESTA without leaving a hole in your pocket too, by visiting websites such as estaregistration.co.uk. From carrying the essentials with you so that they are always at an arm's reach to packing a change of clothes and drinking plenty of water on-board, here's how to stay fresh on a long-haul flight!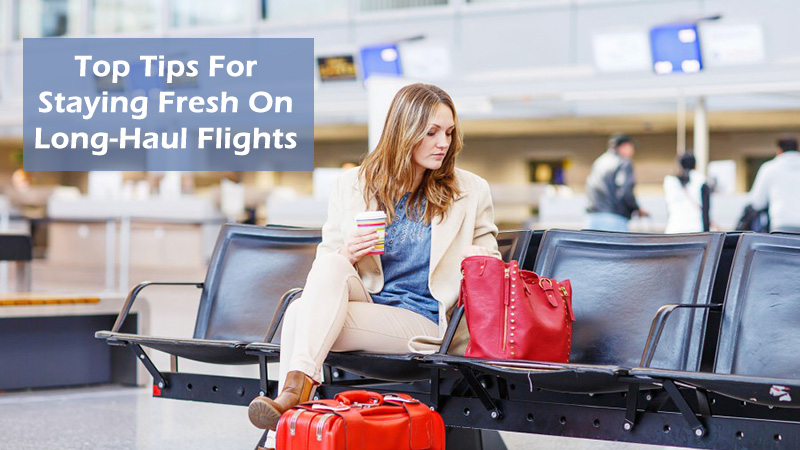 Carry The Essentials With You
In order to stay fresh on your next long-haul flight, whether it is to Australia, America or anywhere else in the world, it is important to carry the essentials with you. In the air, your body is stripped of its moisture. To ensure you stay fresh, even 10,000 feet in the air, we suggest carrying a travel-sized moisturiser, lip balm and a pack of makeup wipes, if not a micellar water, with you to restore lost moisture as a result of travel. As well as moisturising, be sure to apply deodorant, brush your teeth and wash your hands throughout your journey and prior to landing.
Drink Water!
One of the best ways to stay feeling fresh (and hydrated) on a long-haul flight is by drinking plenty of water. Whilst airplanes do offer water on board, it's rarely enough! In order to stay hydrated and feeling fresh throughout your long-haul flight, we suggest taking an empty water bottle with you to fill up just before you step on-board, or to purchase bottled water at the airport depending on how tight your budget is!
Pack A Change Of Clothes
Long-haul flights usually consist of flying throughout the night, if not early in the morning. To stay fresh, we suggest packing a change of clothes in your carry on. Most importantly, we recommend wearing (and packing) comfortable clothes to travel in. Remember, you'll need to spend a couple of hours in the airport prior to boarding your flights, and you could spend anything up to a day on a plane!
Rest
As exciting as going abroad is, to stay fresh on a long-haul flight we suggest that you rest up, kick back and relax. After the stress of getting to the airport on time, packing your suitcase last minute or rushing to the boarding gate having spent your money in duty free, getting some well-deserved sleep should be easy. For those that simply can't sleep on a plane, we suggest trying the best you can to get some rest – even if it means putting in earplugs to drown out the noise of aggravated children and a sleep mask! We won't judge you!
Eat Less Sugary Treats
As tempting as it may be to stuff your face with a packet of Haribo on your long-haul flight – don't. In fact, eating heavy-duty foods in the air will only make you feel worse, as opposed to feeling fresh. If you don't like the food your airline provides, we suggest eating beforehand. Whilst it's not always possible to do this, depending on the time of your flight, you can take food bought in the airport with you.