Top Five Adult Only Holiday Destinations
While going on holiday with children, if you have them, can be an exciting time, and a pleasurable experience that you will never want to give up, there are times when you and your partner, or you and a friend, might want to take a break on your own, without any children in site. There are a number of holiday destinations that can provide you this opportunity, as tour operators began to understand the needs and wants of different types of people when it comes to their holiday preferences. Here, we're taking a closer look at the top five adult only holiday destinations, that you might want to consider for your next trip.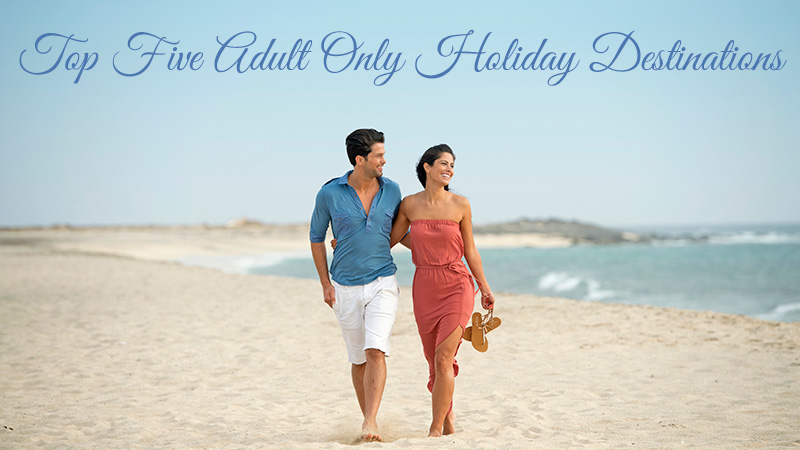 Ibiza
If you're looking for an adult-only party destination, but you're not too fussed about 18-year olds, then Ibiza is the perfect destination. There are a number of different adult only hotels in the area, and here you will have access to some of the most exclusive bars and restaurants while you enjoy spending time with your friends or your partner. This is a great opportunity if you love to party, love good music and want to spend some time without any children in sight! If you're heading to Europe, then make sure that you apply now for an ehic to ensure that your healthcare is covered.
St Lucia
If you're looking for a tranquil setting that is perfect for you to reconnect with your partner, relax and enjoy the sun, then St Lucia is the perfect option. This is an ideal honeymoon destination, so it's something you might want to consider if you're getting married any time soon, but it can also be a beautiful setting for any type of holiday. There are a number of boutique beachfront adult-only resorts for you to enjoy, and you can have all of the benefits of a la carte if you opt in for it. There are a number of different options for you to choose from, and you might even want to consider opting for a helicopter transfer to your hotel if you're looking for something special to start your day.
Tenerife
If you're looking for a quiet holiday in Europe, then Tenerife might be the perfect destination for you. Benefitting from year-round sunshine and good weather, this island is a little different to nearby Gran Canaria which boasts an excellent party atmosphere. Tenerife is a great option for many people to choose from, and there are a huge number of adult-only hotels allowing you to enjoy the sun in peace and quiet, away from children.
Antigua
Another Caribbean destination for you to consider is Antigua. This beautiful island is ideal if you're looking to lay back on soft-white sands and relax, with waiter service ready and waiting to provide you with an experience to remember. This is an incredible destination, and is without a doubt one of the most beautiful in the world for adult-only hotels.
Fiji
If you're looking for absolute privacy, then you might want to consider Fiji. There are a number of private islands nestled around the main Fiji island, and this adult only hotel can provide you with sleepy palm trees and the ultimate hideaway holiday. Perfect for romance, this intimate destination truly is an experience for you to enjoy with your loved one, away from the kids.