Have Peace of Mind when Abroad with Travel Insurance
Have you ever had to pay up for something because you weren't insured? It's a truly horrible feeling as you know that you could have saved the money and the hassle if you had just taken out insurance, and this is why it is always the wise investment to make. There are all kinds of different insurance types that can cover you in all different areas of your life, and there is one very important one for you to take out if you go overseas a lot, of if you are planning a trip abroad.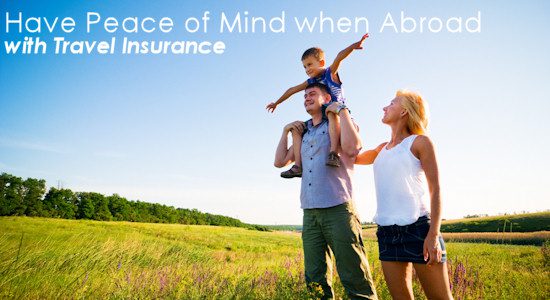 It is unfortunate but holidays and trips abroad can go wrong very easily, and a reason for this is that you are put somewhere outside your comfort zone and somewhere that may do things differently to what you are used to. You will also be trying and doing things that perhaps you wouldn't ordinarily do, and if something does happen then it can really cause a lot of stress and hassle. You can make this a lot easier however by taking out travel insurance, as this type of insurance will cover you if things go wrong, and this should mean that the holiday or trip won't be a complete disaster.
What's Covered and Types of Coverage
So, what does travel insurance typically cover? When you take out travel insurance you will most likely have medical expenses covered if you were to fall ill or get into some kind of accident, it will also cover lost, stolen or damaged luggage which is something that can happen quite easily, with some policies your flight and accommodation fees would be covered if your plane was cancelled due to a natural disaster and more. It will all depend on the type of travel insurance that you take out, as there are a lot of different types such as single trip, multi trip, medical travel, long stay travel, European travel, business travel and group travel amongst other types.
Of course anytime you are going abroad there is a lot to arrange, so you will want to be able to easily find an insurance company that can quickly get you covered and for good prices too. This is why it is best to go with an independently owned company, like One-Sure Insurance, as this way they can carry out an insurance comparison to find you the best policy at an affordable price.