7 Useful Tips to Get a Free Onboard Upgrade
Planes might be the most comfortable means of transport in the world. It takes a little time to get to the furthest places of our planet. However, flying can be quite expensive. Business and first class flights are not available for everyone due to enormously high prices. If you want to feel relaxed and avoid backaches during the flight, your wallet will get much thinner.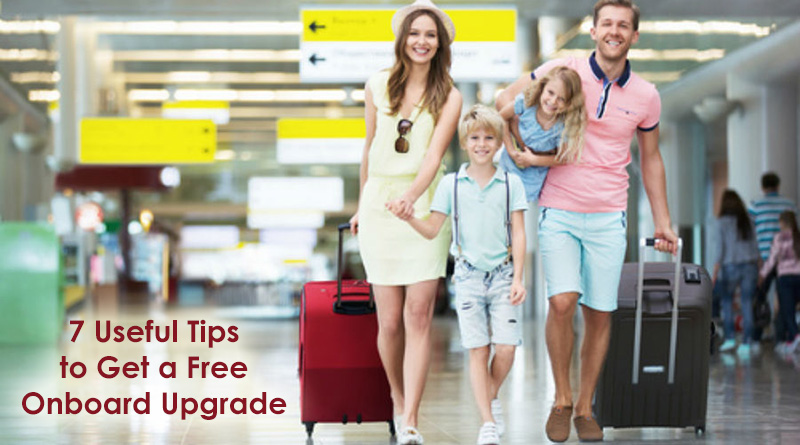 You must have heard about onboard upgrades. That is, you can get a seat in first or business class cabin instead of your economy class seat. It can be made in several different ways. We and CheapFirstClass.com Site have seven useful tips for you to reduce your expenses and get maximal pleasure from your flight with the upgrade!
Sign up for frequent flyer schemes and build up miles. The most effective yet underrated method of getting an expensive seat without paying. Of course, some airlines make it quite problematical to acquire points or miles. But it does not mean that it's impossible! Joining such schemes is usually free, and even if you are not a frequent flyer, it would still make sense because the members are more likely to get a random upgrade.
If you are a member of a frequent flyer scheme, do not waste miles for upgrades on short-haul flights. Comfort is significant for every flight. But if you have enough point for a free onboard upgrade, you should better spend it for a first class seat during a long-haul flight. By the way, you might find these tips useful during overnight flights.
Check your surroundings or a seat. You might feel uncomfortable with an oversize seating companion, poorly maintained seatbelts or loud children close to you. Pointing out these problems, you will often be offered a seat in a business of first class cabin if available. Super effective!
If you have a special occasion (honeymoon, anniversary, birthday…) let the onboard staff know. It works better if you inform your travel agency or drop it during a check-in. Both flight attendants and check-in staff know this trick well, so you should better pick a document proving your special date. Even if you do not get a first class seat, a glass of champagne is guaranteed.
Sole passengers are more likely to get an upgrade as they can be moved without a fuss. As well, if you travel with a group and do not care much about sitting together, make sure to book your seat separately.
Both most and least flight times are great for getting an upgrade. Before school holidays and vacation season, coach class cabins are packed and you get a chance to be moved to above class. Also, morning and overnight flight are often half-empty so you can ask for a free upgrade.
Dress and behave to impress. Business and first class passengers often look quite different from what you are used to seeing in coach class cabins. Therefore, if you want to get a free upgrade, leave your flip-flops and crumpled shirts home. Also, if you treat flight attendants nicely, you have more chances to move to the class above.