3 Best Beach Holidays You Need to Visit
There's nothing more appealing than laying on a beach with a book in one hand and pina colada in the other. Not only is swimming good for the heart, going on a beach holiday is the best place to take a health check. Unlike planning a city break, going on a seaside holiday is great if you want a revitalising break. From beach holidays found in the UK and Europe to those found in America; make sure you apply for an ESTA to travel to the US to determine the eligibility of visiting. Before rushing into booking your beach holiday resort and flight, find out the 3 best beach holidays you need to visit below.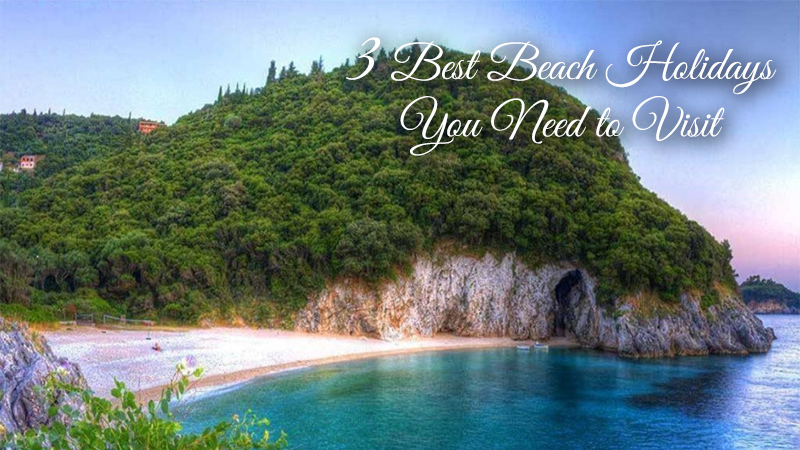 Sardinia, Italy
One of the best things about visiting Sardinia, Italy, is that it is only a three-hour plane journey from the UK. As the second largest island in the Mediterranean, with over 2,000km of pristine coastline, sandy beaches and mountainous views, Sardinia is a fantastic place to work on your tan surrounded by beautiful scenery.
If you're seeking a luxurious romantic trip away, the coast of Costa Smeralda located in northern Sardinia could be for you. If you're travelling as a family, San Teodoro is just as great. No matter where you decide to stay, Sardinia has something to offer all.
Corfu, Greece
Just one island off Greece's north-west coast, Corfu is recognised for its rocky mountains and resort-riddled shoreline. Despite Corfu's increased popularity due to British comedy-drama series The Durrells, it has been a favoured choice for many years now. The best part is, is that the island is split between north and south. If you're looking to relax for hours on end at a stunning beach, the south is your best bet, but if you want to add adventure to your trip itinerary you can explore the north by boat.
Corfu is also home to Aqualand – one of the best waterparks found in Europe. Located in the centre of Corfu, it's the perfect family day out! Explore all 36 different slides or choose between 15 adventure pools. Take some time to relax in the bubbling Jacuzzis before enjoying some more family fun.
Formentera, Spain
Otherwise known as being Ibiza's 'little sister' Formentera can be reached by ferry in 30 minutes. Not only is Formentera famous for its untouched beaches and being home to some of the smallest Balearic Islands called the 'last paradise', it's also popular for its vibrant nightlight. Whilst you may spend the day on one of the unspoilt beaches,  Formentera is also home to an array of cocktails bars and cafes which stay open until the early hours of the morning.
The beaches found in Formentera, Spain, have even been compared to those found in the Caribbean. The extensive stretch of beach surrounded by clear waters provides the perfect opportunity to sail or snorkel near the coastline or explore the caves.
Beach holidays aren't just great for a romantic getaway; they're great for families to. Keeping children amused whilst away can be tricky, but beach holidays are just as great for those who struggle to sit for too long.